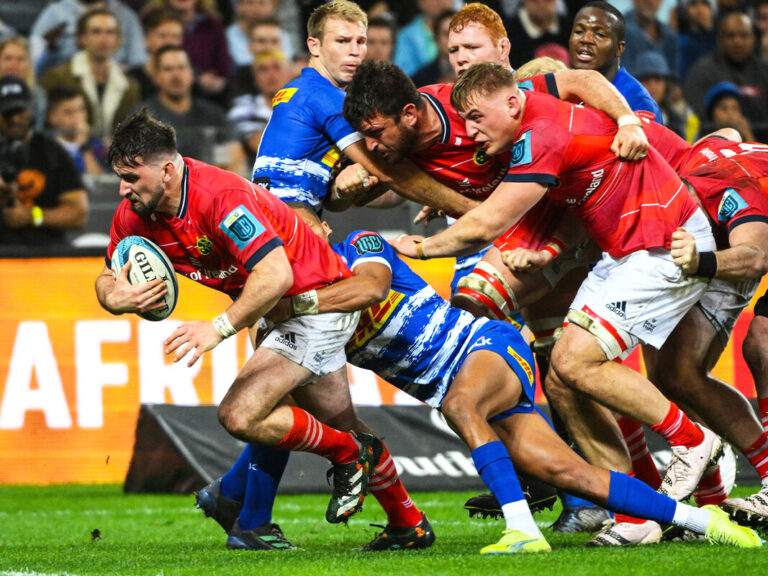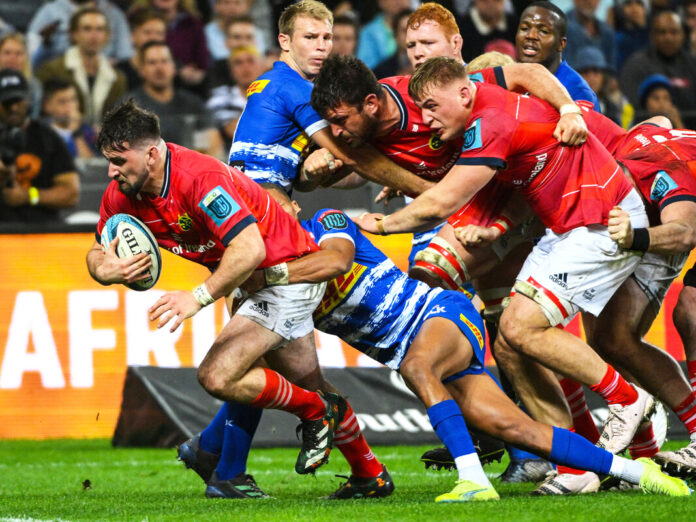 FREE-TO-AIR television, which continues to be a headline grabber when it comes to sporting rights, brought Munster's famous URC semi-final defeat of hot favourites Leinster into tens of thousands of homes across the country. 
In living-rooms throughout Ireland, and presumably many an ale tavern to boot, RTÉ's pundits were falling over themselves in tribute to the achievement of the winners, who grabbed the match-winning score through a late, late Jack Crowley dropgoal.
Chief amongst them was the club's two-time European Champions Cup winner Donncha O'Callaghan, who said: "It's hard to put into words. We looked at it through Munster eyes in terms of taking their points – not for this team. They found a new way, they wanted to go win this game and every moment within that led to that last moment with Jack Crowley."
"There are times you need a player to step up and there's probably been a void for a while but just the liathriódi to stand in the pocket and knock it over the bar. Of course, Leinster were missing players, but Munster can only play what's in front of them. I'm so proud of not only the result but the performance.
"This Munster team, as Graham Rowntree said, is growing. They'll actually look back on that and see ways they can improve. It was fantastic," concluded O'Callaghan.
Added former Munster and Ireland captain Donal Lenihan: "Munster have waited long and hard for this."
"What a game. It's the best contest between Munster and Leinster in decades. It came down to a fine margin in the end, Crowley, he just had the confidence to go for it.
"It was a phenomenal game, the second year in a row Leinster, who have led the URC all season, go out in the semi-final hurdle. For Munster, this is an endorsement of the management team. Fitness, staying power, they got their reward today."
Former Leinster and Ireland number 8 Jamie Heaslip commented: "Munster have come here, into Leinster's back garden, they fronted up, they won the gainline battle, they won the physicality, then they had a bit of nous, a bit of smarts about them. Then, at the end, for Crowley to step up and take that shot, unbelievable, and he gave the little finger wag, à la Ronan O'Gara."
Defending champions Stormers, who easily swept aside Connacht in the other semi-final, will be at home (Cape Town) to Munster in the final on Saturday week.  
WHILE not cheap, the official tour to South Africa for the final is good value at €2,295 per person.
Munster, in partnership with Rugby Travel Ireland, is offering return flights from Shannon, four nights accommodation, coach connections and Category 1 match tickets for the trip which departs next Tuesday and returns the following Sunday.
Visit munsterugby.ie for further information.