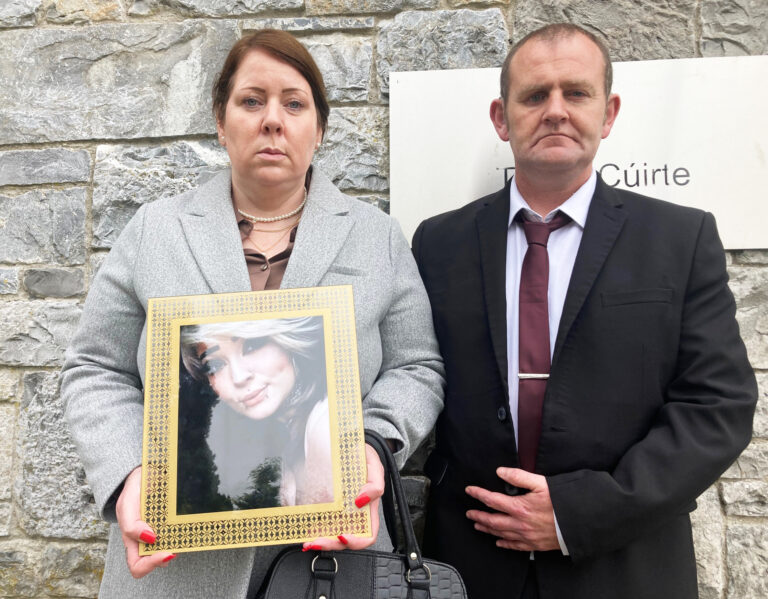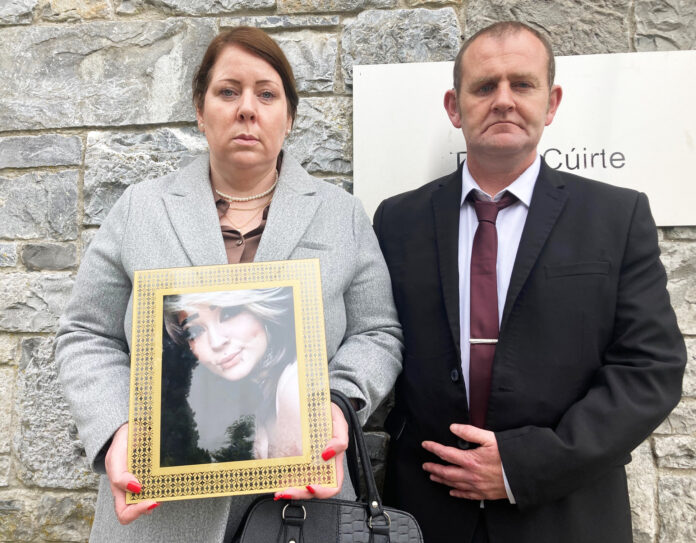 HSE chief executive Bernard Gloster has backed calls from the family of a young woman who died in a case of medical misadventure at University Hospital Limerick for an independent review into the circumstances of her death.
Eve Cleary (21) from Corbally died on July 21, 2019 after presenting at UHL while in cardiac arrest and with a swollen leg, four hours after being discharged from the hospital in pain and on a wheelchair.
A verdict of medical misadventure was recorded by Limerick Coroner, John McNamara, following an inquest into Ms Cleary's death last October.
A HSE spokeswoman said that Mr Gloster has met the Cleary family and told them he would arrange for an independent examination of their late daughter's case."
She added that independent reviews very often can contribute to learning and it was not unusual for health and social care services to review cases.
The spokeswoman said that Mr Gloster "expressed his and the HSE's deep sympathy with the Cleary family" during their meetings and they could not discuss the matter further.
Melanie Sheehan said she and her family were very happy that an independent review of the circumstances of her daughter's death was happening.
"The review is to be led by an independent legal counsel and we were told it would start in the next couple of weeks," Ms Sheehan explained.
"They are anxious to get it started because Eve will be dead four years in July, and they said they are very conscious of the time that we have already lost. We are fully involved and we are delighted, because this is what we wanted all along.
"I hope Eve's whole truth and story will come out. Getting justice for Eve is all this has ever been about," she added.
Last October, Limerick Coroner's Court heard that Eve Cleary presented at UHL on July 19, 2019, with a swollen right leg following a fall.
For 17 hours she lay on a trolley in a foul-smelling corridor in the hospital's emergency department where there was a record number of trolleys.
Ms Cleary's parents told the inquest they discovered their daughter on a trolley close to a sink that another patient had used as a toilet.
Melanie Sheehan said: "The smell of urine caught in my breath and made me cough".
The Coroner's Court was told that Eve Cleary had presented at the hospital with a number of risk factors for thrombosis and blood clots.
When she was eventually admitted to a ward on July 20, her patient files appeared to be missing, and the ward nurses were not fully aware of why she was there.
The hospital was operating with a skeleton staff, and no one was available to operate the hospital's ultrasound equipment, which along with a blood test, are the two main methods of diagnosing blood clots.
Ms Cleary was not assessed for risk of blood clots, despite having a family history of blood clots, and presenting at the hospital with several risk factors.
It was accepted she was not seen by a consultant doctor, although a report of a CT scan performed on her leg was read by a consultant orthopaedic doctor who did not find any abnormalities in the scan.
Ms Cleary was discharged from UHL with a suspected soft tissue fracture of her leg.
Melanie Sheehan wept giving evidence at the inquest that she saw her daughter's leg swell to "three and half times" its normal size in the hospital.
Ms Cleary sent a text message to a work colleague indicating she believed those involved in her care were considering she may have had a blood clot.
However, some of those involved in Ms Cleary's care told the inquest that at no stage was it ever considered she was suffering from a blood clot.
Despite being unable to walk because she was in severe pain, Ms Cleary was discharged from the hospital in a wheelchair.
Four hours later she went into cardiac arrest at her home.
In his evidence Barry Cleary wept while describing how he desperately tried to save his daughter by performing chest compressions and CPR on her, after she collapsed at the family home.
Mr Cleary said the overcrowded emergency department was similar to a busy cattle mart due to the high numbers patients on trolleys.
Eve Cleary was returned by ambulance to UHL where she was pronounced dead at 1.50am on July 21, 2019.
A postmortem concluded that Ms Cleary's death was due to cardiac arrest brought on by extensive bilateral thrombo-embolisation or clots that blocked up Ms Cleary's lungs.
Counsel for the Cleary family said that no formal apology had been offered to them.
Coroner John McNamara said there had been missed opportunities in Ms Cleary's care, but he stressed this was not to fault anyone involved in her care.
He accepted Ms Cleary's parents' "harrowing evidence" about what they had witnessed in the overcrowded hospital.