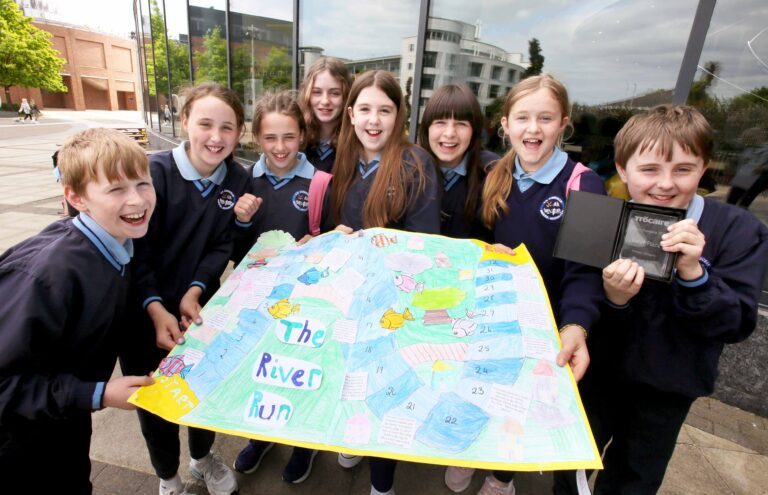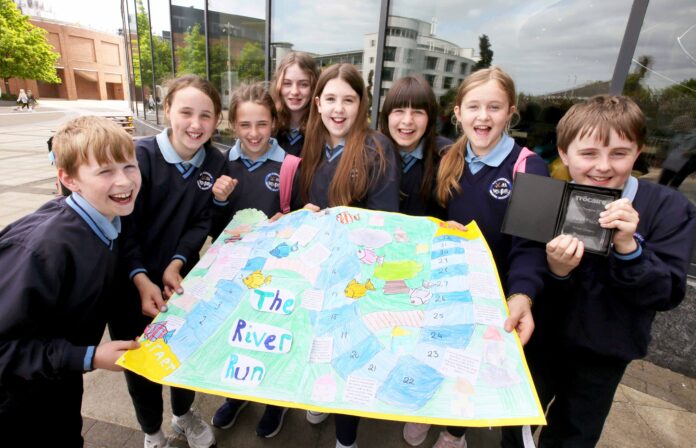 AN environmentally themed board game devised by a team of County Limerick national school pupils won a top award at the 2023 Trócaire Game Changers competition this week.
Pupils from Nicker NS took first prize in the primary category for  'The River Run' game which was inspired by the photograph featured  on this year's Trócaire Lenten collection box.
Two other Limerick schools also reached the finals in the primary category: Mohoonagh National School, Castlemahon with their entry 'Speedy Sea Creatures' and Oola National School with their game 'Irrigated Ireland'.
The Limerick finalists did amazingly well as there were 223 entries from all over Ireland in the competition and only 26 board, digital and card games made it through to the finals in the Helix Center in Dublin.
The themes for the games included climate change, gender equality and education, refugee journeys and ocean pollution. The Nicker school's winning board game 'River Run' is focused on the River Shannon and imagines what it would be like if Ireland was hit by drought.
The winning team included Fionn Kelly, Sam Fraher, Keeva Gleeson, Molly Dillon, Lily McPhail, Anita McMahon, Ellie Bourke and Anne Fennessy.
Their teacher Siobhan English, said that the game was inspired by Trócaire's Lenten box and the Mahat family who are struggling in Somalia due to the effects of climate change.
"Their eight-year-old daughter girl Nasteha, who featured on the box, resonated with the students because so many of them are farmers and they can empathise with the family who lost their animals and crops because of climate change.
Fifth class pupil Ellie Bourke, who worked on the 'River Run' game, said she learned a lot from participating in the Game Changers competition.
"We were really inspired by Natesha's story and how her family lost everything in the drought. We spent a lot of time making this game and we really enjoyed it," she added.
This was also the view of Trócaire Director Gwen Dempsey who said that one of their aims was to connect, engage and mobilise people to act together for change.
"All the young people who took part in the programme not only learnt about global justice issues themselves but also become peer educators. The quality of the games and documentaries they created was outstanding."