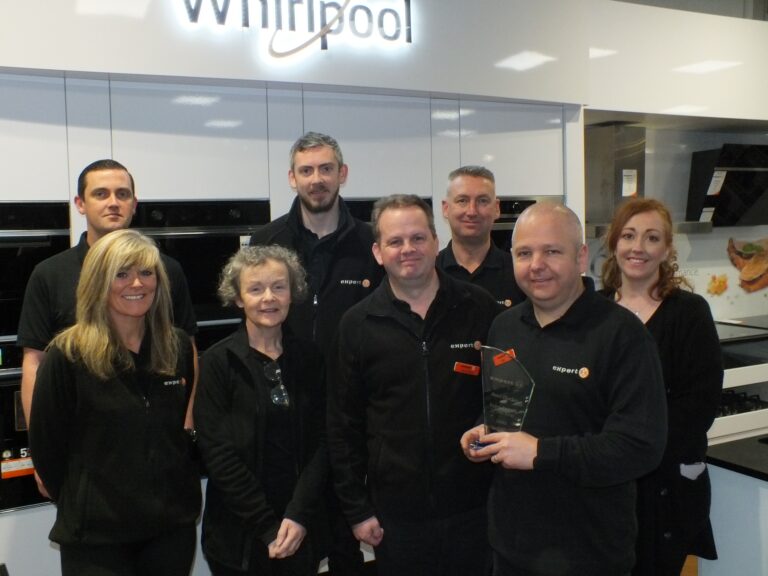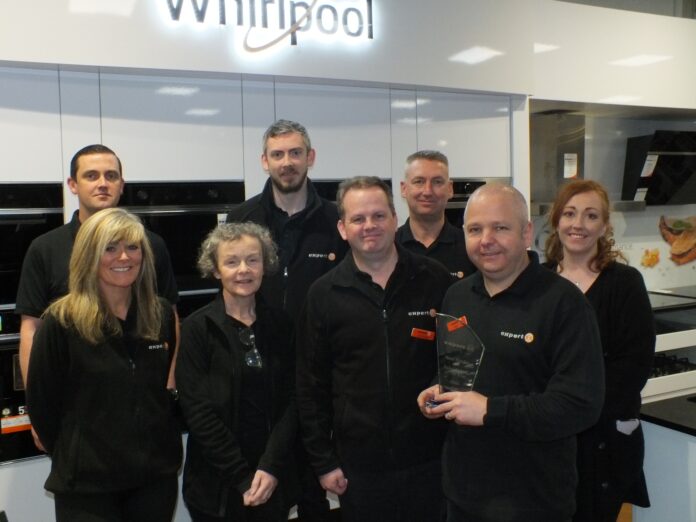 THERE was twice as much to celebrate for Finucane's Electrical after Sean Heelan won a coveted retail industry award for the second time in three years.
Presented by Expert Ireland Retail, the selection process for the Salesperson of the Year award starts in late February, when 66 expert stores across Ireland are invited to nominate employees who demonstrate exemplary customer service skills with expert knowledge of the industry and willingness to go above and beyond in their duties to provide the very best customer service.
The process involves with a telephone interview, which had 44 entrants, followed by a panel interview in Dublin. This year's panel consisted of Jock Jordan,  Jock Jordan, CEO of the One4All gift card company, PR consultant Robert McKernan, and Louie Copeland, of Louie Copeland and Sons.
The awards ceremony took place at the Mount Wolseley Hotel and Spa Resort in Co Carlow on May 4, and saw 175 guests attend from all corners of the retail Industry.
"At Finucane's Electrical we pride ourselves on giving the very best customer service by expertly trained, knowledgeable, and friendly staff, which is so important and something which you must demonstrate every day with every customer," said a representative of the local electrical retailer.
"We are delighted to bring this award back to Finucane's Electrical and limerick city and County again."