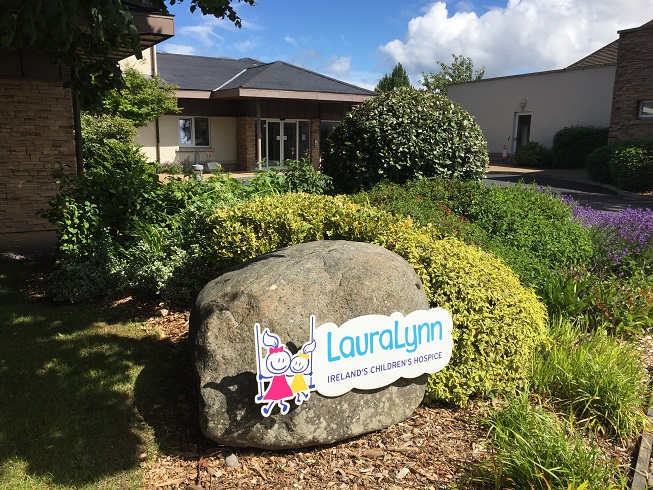 HOME services for children with life-limiting illnesses are to be offered in Limerick from the end of this month.
The Laura Lynn Foundation, Ireland's only dedicated Children's Hospice, is setting up a community care team for Limerick that will offer services including specialist nursing and music therapy in the family home, not just for the sick children but also to support their parents, siblings, and grandparents.
Marie Lynch, team lead for the Laura Lynn regional services, told the Limerick Post that following the setting up of new hubs one year ago in Cork and Kerry, the charity has expanded its base by 100 per cent in those regions and now hopes to do the same in Limerick.
"Families can access respite care at our facility in Dublin, but we can now offer services in family homes. As well as having access to all of the care that is available in Dublin, from the end of this month, families will be able to have home visits in Limerick," Marie told the Limerick Post.
Specialist therapies including physiotherapy, occupational, play and music therapy, and psychology, as well as symptom management and advice are all offer by the Laura Lynn teams.
"We're particularly lucky to have a music therapist on board. The whole family can enjoy that," said Marie.
Laura Lynn's care services are planned and delivered through the collaborative efforts of an interdisciplinary team. They work closely with the primary care team to provide the care and support the child and family require throughout the journey of a child's illness and beyond.
Families can also access palliative care services that are flexible, planned, person-centred, and take account of physical, emotional, social and spiritual needs.
Laura Lynn currently works with seven Limerick families. The new care team will have 3.5 whole time equivalent staff and Marie hopes this will mean a hugely expanded offering which will also be able to accommodate new families.
"We are hoping the new community service will be up and running by the end of this month," Marie told the Limerick Post.
At the event to announce the new service and celebrate Children's Hospice Week, Alison Lane, Mum to Matthew Lane who attends LauraLynn said: "The LauraLynn Limerick service will be an extension of the wonderful care that LauraLynn provides to families without the burden of traveling to Dublin to get the care that you need for your child as well as helping in times of crisis. It is just like having a security blanket. LauraLynn is like a security blanket for all the children and all the families that use the service." 
Families can be referred to Laura Lynn by health care professionals or they can self-refer. Details of qualification criteria and application forms are available on the charity's website (LauraLynn.ie).
Laura Lynn is a registered charity, free to user families and funded by donations. A donation link is also available on the website.