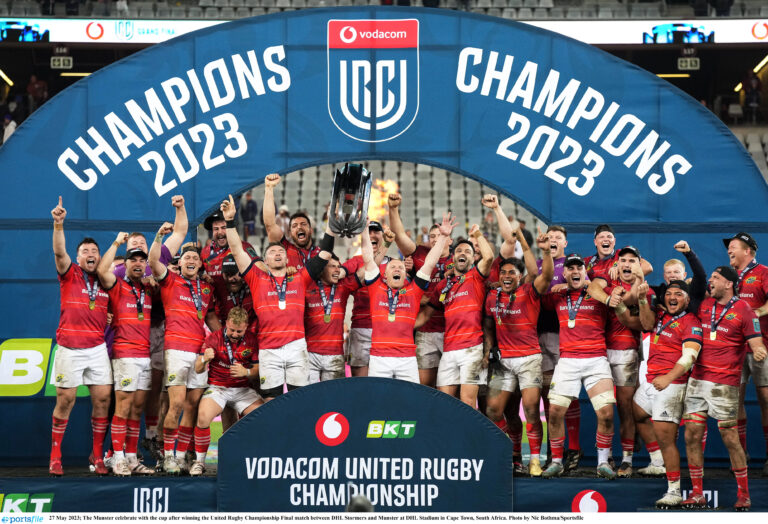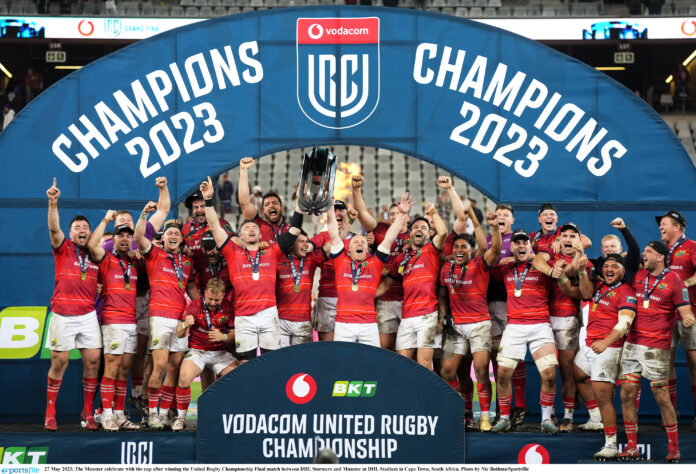 AS MUNSTER rightly continue to celebrate the magnificent weekend defeat away to holders Stormers in the URC Grand Final, Head Coach Graham Rowntree has thanked departing duo Ben Healy and Malakai Fekitoa.
In the summer, Healy, who famously captained Glenstal Abbey to win the 2018 Munster Schools Senior Cup, will move to Edinburgh, influenced by the fact that the 23-year-old is a Scottish-qualified player.
Fekitoa, aged 31, has recently signed for Italian outfit Benetton.
In the aftermath of the sensational win in Cape Town, Rowntree revealed: "We singled them out tonight in the dressing room afterwards to thank them for their contribution. Malakai's form in the last three months has been exceptional."
"Ben (Healy) said to me, the day he told me he was leaving, he said 'I want to win something at this club before I go.' He's done it, and I'm immensely proud of him."
It's quite possible that the iconic Keith Earls will also not feature for Munster in the new season. It's speculated he will retire after a stellar career.
In an emotional post-match interview, Rowntree remembered a recently deceased member of the coaching staff.
"It's not been an easy year. We lost a great one with Tom Tierney, a great coach, an emotional year," he said. "This is for the family of Tom, for everyone."
"This is for the whole province. People at the offices in Cork, Musgrave, people at the offices in Thomond, the fans, the people at home, the kids watching us. It's for everyone."
Rowntree added: "You know we've done it the hard way as well. Six games away from home. We've come here, a venue like this, up against the current champions, we've done it tough."
Stormers coach John Dobson admitted that "Munster deserved to win".
"The fight Munster had when we threw the kitchen sink at them in the second-half was remarkable. I genuinely believe that, while we came so close, they deserved to win that game and are deserved champions."
Man of the Match John Hodnett was quick to pay tribute to the wider Munster squad, not all of whom were in South Africa.
"It's not just the 23 here, it's everyone at home. The way we trained all year, it's a group effort really, it's unbelievable to win," he told TG4, who deserved immense credit in bringing the historic occasion free into the homes of tens-of-thousands people across the country, in what was a superb advertisement for the sport.
A capacity 10,000 attended Monday's enjoyable sunshine homecoming on Monday.