INDUSTRY leaders from the media, online, and fashion worlds graced the red carpet of this year's Platinum VIP Publishing Style Awards, an event that always feels like the Irish Oscars.
It's a celebration of the country's biggest personalities, honouring their style, achievements, and welcoming newcomers into the highly coveted realm of Irish celebrity.
Each year, the event showcases styles that could earn Ireland a place among fashion capitals like London, Paris, and New York. But for now, it remains uniquely ours and we absolutely adore it.
Some of the fits sported at this year's awards were nothing short of inspired.
Louise Cooney
It would feel wrong not to start with Limerick's own Louise Cooney (pictured above). The Open Book podcast host was glowing when she took to the red carpet – likely down to the recent announcement that she is expecting her first child this year. She lit up on the red carpet in a very Hollywood chic red floor-length gown with beautiful bow detail. The Limerick City native embodied elegance and grace.
Terrie McEvoy Fitzpatrick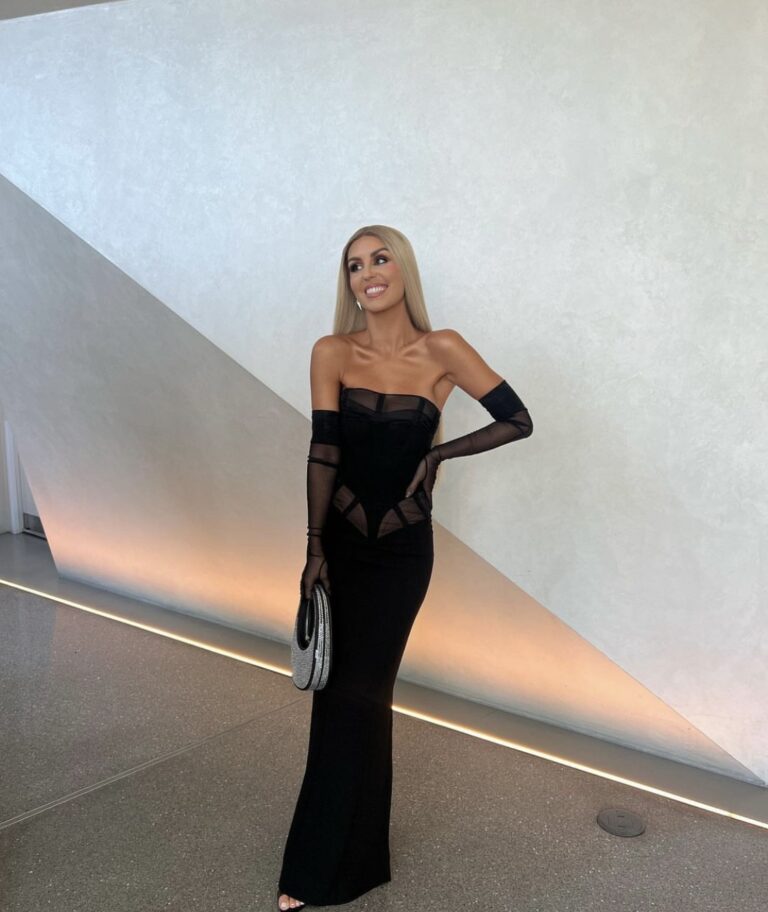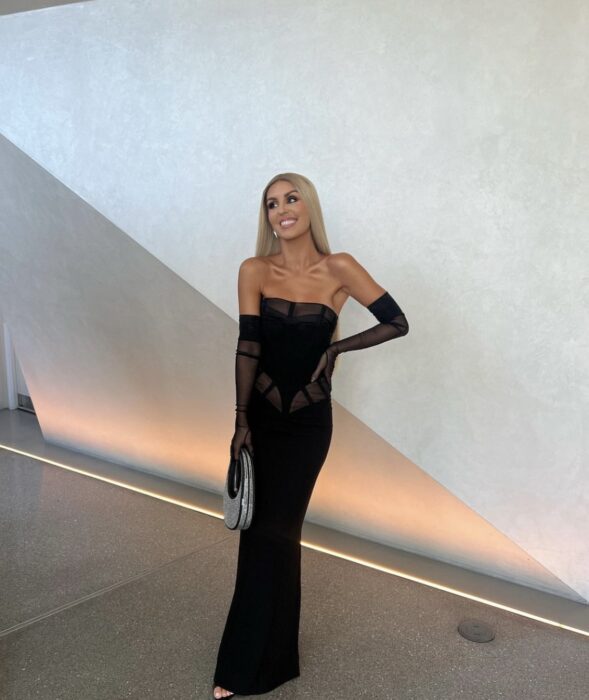 This influencer does not do things by halves. She took the Convention Centre in Dublin by storm with a blonde wig cascading down her back, draped in a black H&M x Mugler Official dress and gloves. There was such a Kardashian-esqe allure to the figure-hugging black gown and surprise hair change-up. It's no surprise she took home the award of Most Stylish Influencer.
Doireann Garrihy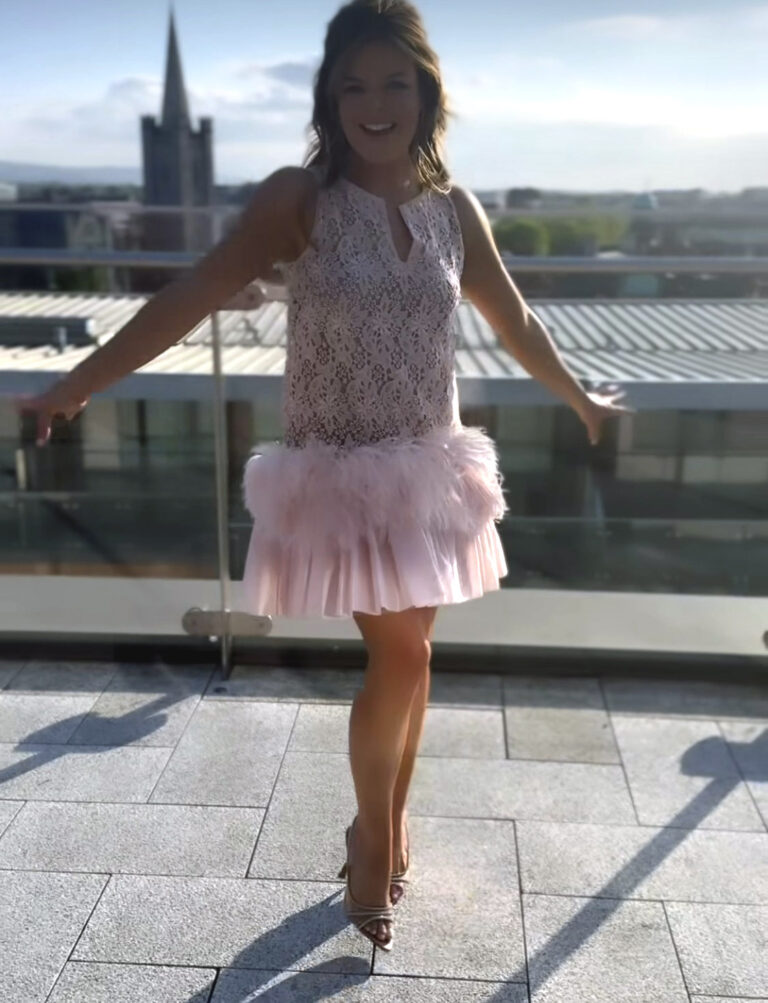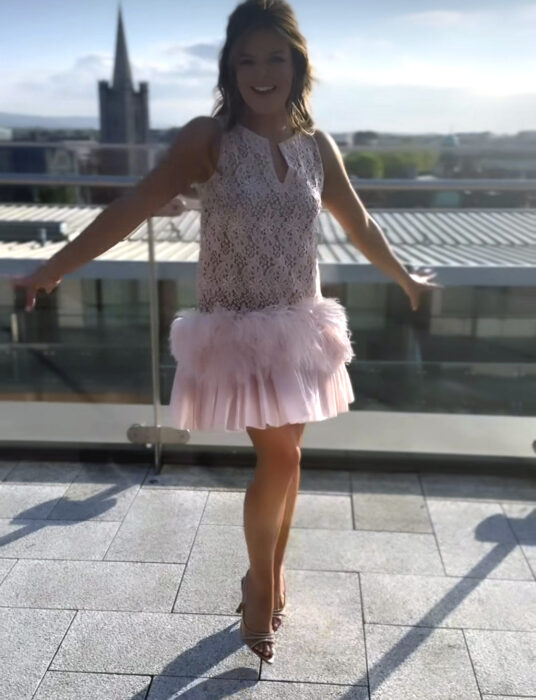 Doireann channelled her inner Swan Lake while hosting the awards in a candyfloss pink creation by Dublin designer Helen Cody. The dress featured a feathered tutu detail that brought every woman's inner child to life. It was the grown-up version of the dress little girls dream of. Completing the ultra-feminine and cutesy ensemble with a cascading half updo, this radio presenter looked like a picture-perfect vision of the 60s.
Suzanne Jackson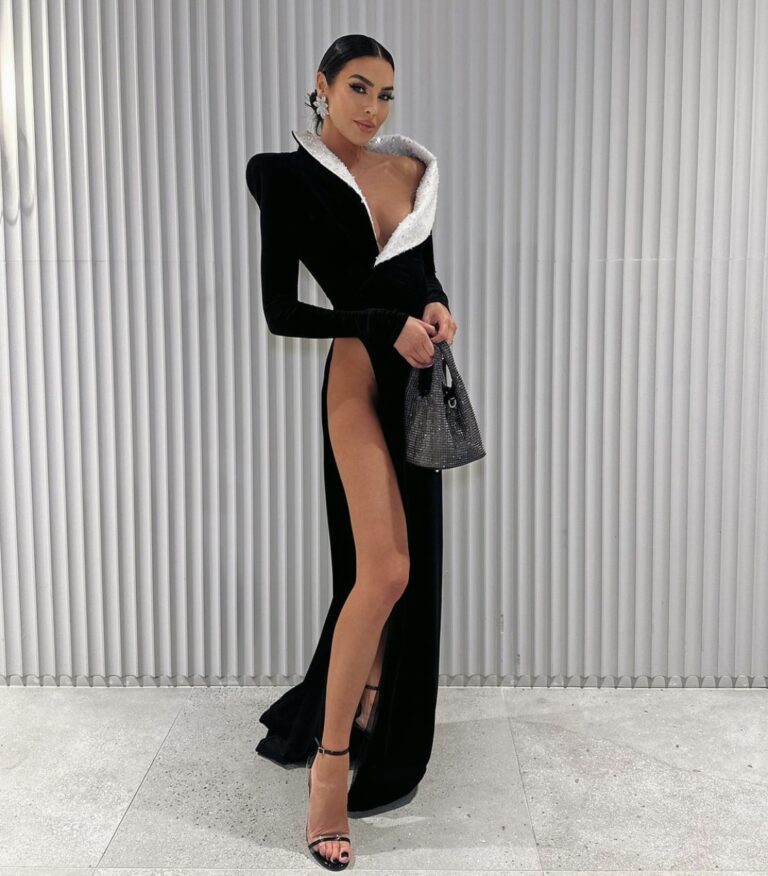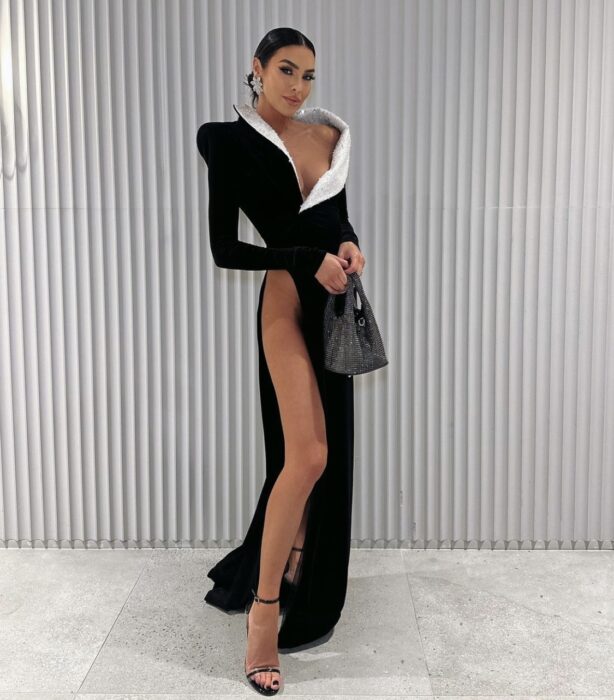 Jackson is a powerhouse in business and in fashion, so it's no wonder she makes the list. The presenter and founder of SoSu Cosmetics, Dripping Gold Tan, and Bahama Body can add Most Stylish Woman to her already impressive resume after taking home the award at the ceremony at the weekend. She stepped out in an Eamonn McGill design which, truthfully, I think could only be worn by Suzanne and no one else. Bow down to Ireland's fashion queen.
Carol Byrne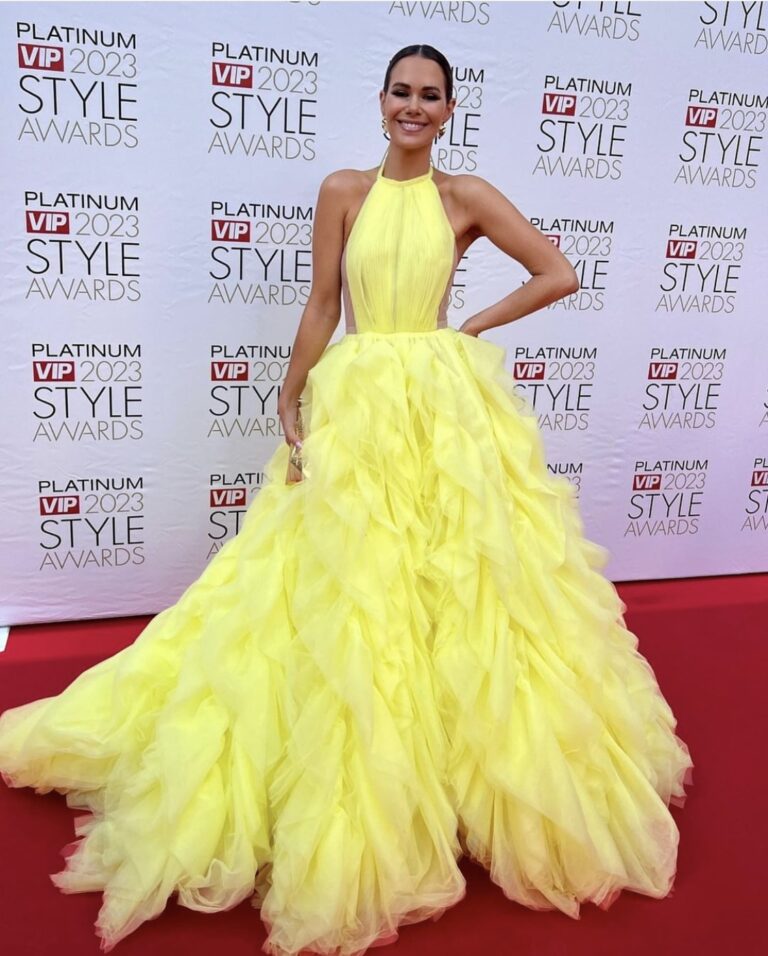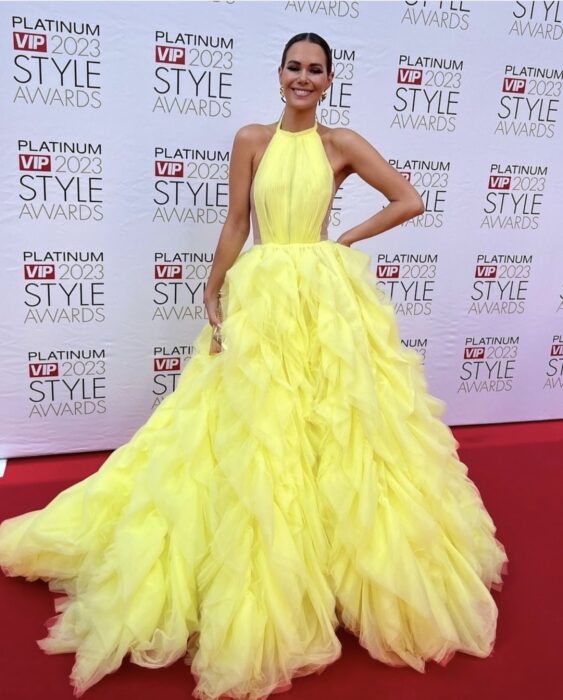 Who could overlook the lady who effortlessly claimed the title of Best Dressed on the night. Carol Byrne was a vision in a fairytale lemon ruffles ball gown, skillfully crafted by retail brand Milla. Carol, like a ray of sunshine on the day, unquestionably deserved the recognition as the Best Dressed attendee.