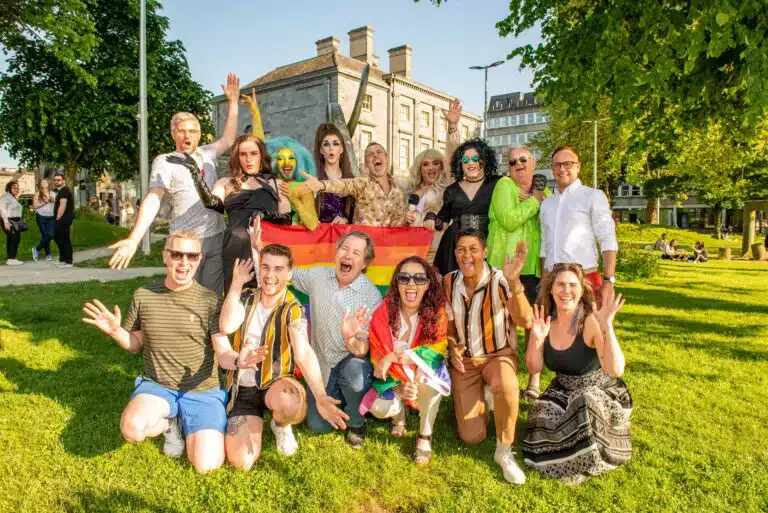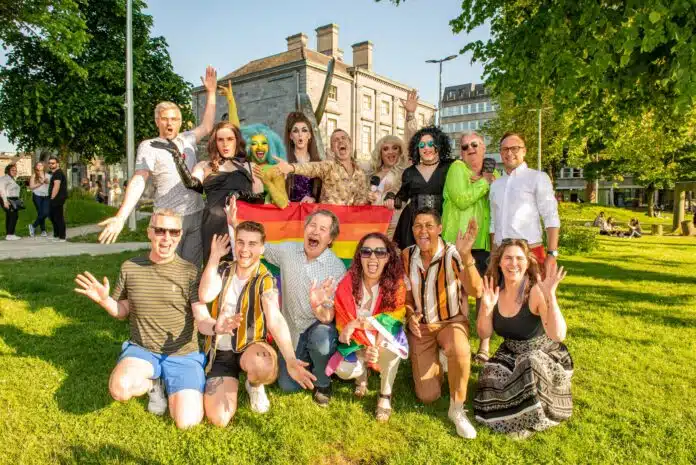 THE ANNUAL LGBTQ+ Pride festival is set to return to the Treaty City this July, marking the 22nd anniversary of the first Pride celebrations in Limerick.
The countdown for this year's Pride festival was launched in a hail of spectacular colour last week with the aim of celebrating the "power and resiliency of a community united in solidarity".
This year's celebrations in Limerick will mark 30 years since the decriminalisation of homosexuality in Ireland. To commemorate the historic legislative move, the organisers of this year's festival have set the theme as 'United in Solidarity'.
Speaking at the launch of the festival, which will reach its peak with a march through Limerick's main thoroughfare on Saturday July 8, Limerick LGBTQ Pride chairperson Lisa Daly said: "When we march up O'Connell Street, we will be marching in honour of our brothers and sisters who came before us and set the path for our freedom."
The 2023 Limerick LGBTQ Pride Festival will run from July 3 to 9, with a host of events, workshops, support meetings, and discussions, as well as live music and club nights to delight and excite.
The festival will kick off with a panel discussion on LGBTQ people in sport at the International Rugby Experience featuring this year's festival Grand Marshall Jackie McCarthy O'Brien and chaired by sporting commentator Fiona Hayes, supported by a wealth of other sporting personalities.
Speaking on her role as Grand Marshall, the international soccer and rugby star said: "I am simply thrilled and honoured to be the Limerick Pride Grand Marshal 2023 and will treasure the opportunity to stand united in solidarity with my community as we remember and acknowledge the struggles our community has faced over the last 30 years."
Included in this year's festival will be the Rainbow River Swim Parade, launching from the Curraghgour Boat Club, which will see more than 80 swimmers from Limerick Narwhals followed by boats and kayaks.
Limerick Post columnist and historian Sharon Slater will host a discussion with Adam Long, of the National LGBT Federation, on the 30-year anniversary of the decriminalisation of homosexuality in Ireland, while local actor and playwright Myles Breen will be speaking elsewhere about his own experiences on the run-up to the historic moment in Irish history.
Also featuring in the festival will be a night of drag performances at McGettigan's pub, a performance from Dance Limerick in its headquarters on John's Square, and a return of Ann Blake's sell-out stage play 'The Morning After the Life Before' in Dolan's Warehouse.
A special Limerick Pride Youth Party will take place at Lava Javas Youth Cafe, presented by Limerick Youth Service, for young people aged 14 to 19.
Support meetings will also be held across the week for youth, adult, and trans groups, as well as Rapid HIV testing throughout the festival.
For more information and a full run-down of this year's festival, visit LimerickPride.ie.