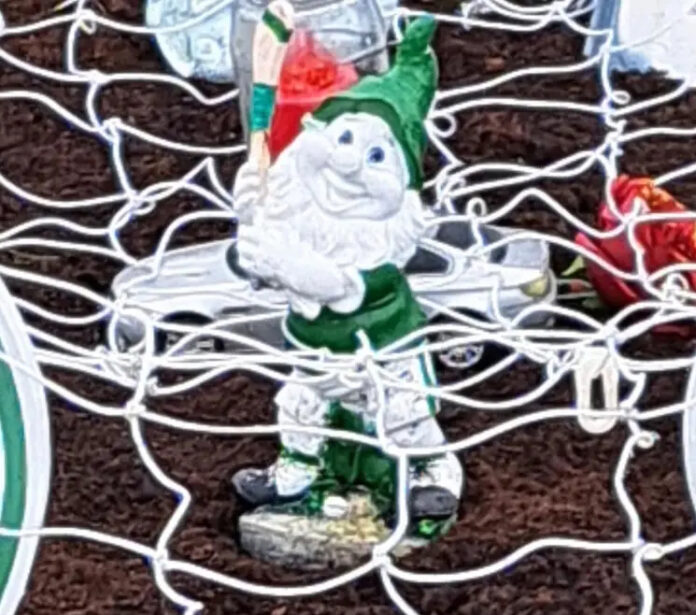 THE MOTHER of a boy killed in a road incident involving an Irish rugby star made a heartbreaking plea for the return of Limerick hurling gnome ornaments that were removed from her son's grave for the second time in the past few weeks.
Avid Limerick hurling supporter Kate Tierney Walsh, from Bruff, County Limerick, pleaded with "whoever is doing it, please stop".
Ms Tierney Walsh's son, Kevin Walsh (16), who was a Limerick GAA and Liverpool FC superfan, was killed when a Land Rover collided with the back of his uncle's stationary BMW, in which he was a passenger, on April 1 2006.
The car pulled in on the side of the road near Toomevara as Kevin's uncles, Vincent and Declan Tierney, came upon loose cattle on the road.
Former Munster, Ireland, and London-Irish flanker Eddie Halvey, who was behind the wheel of the SUV, was given a suspended seven-month sentence and a seven-year driving ban after he pleaded guilty before Nenagh Circuit Court to careless driving and drink driving following a road crash.
Kate Tierney Walsh posted photographs of the missing Limerick gnomes on her son's grave at Knockainey Cemetery on Facebook, which she had taken after four more were stolen, along with two Liverpool footballs she had left at her son's grave, a few weeks ago.
Ms Tierney Walsh, in her post, said she was "feeling heartbroken".
"To say I'm upset is an understatement, I went today to cut the grass at my son Kevin's grave as usual and to find that a person or persons had taken the Limerick gnomes off my son's grave," she wrote.
"17 years doing up the grave and I'm sickened to think there's people out there doing this, they took three Limerick hurling gnomes and one soccer gnome — whoever is doing it please STOP."
"It's enough having to go to his grave besides some low-life stealing from it. Some of these things are not replaceable."
When contacted for comment, Kevin Walsh's uncle, Declan Tierney, said he hoped that by highlighting the theft it might prevent it from happening again.
"Kate, the poor crater, she's devastated. If you ever saw the grave, she keeps it so well. She's incredible the way she keeps going. It's not easy on any one of us, but we have to do our best to keep going," Mr Tierney said.
Mr Tierney thanked "wonderful" Limerick hurling supporters who had offered to provide them with replacement gnomes.
Pleading for Kevin's grave to be left alone, Mr Tierney said: "Let the dead rest. Kevin is resting in peace there for the past 17 years, leave him rest and leave his mother alone. She has had enough heartache in her."
Earlier, Mr Tierney broke down when telling the Limerick Today programme on Live 95: "It's very hard to understand how people can do these things, that they have the audacity to steal things from a grave – especially a child's grave."
"This brings it all back to each and every one of us, 17 years later and we are still heartbroken, myself and Vincent took Kevin for a drive and we never brought him home," he said.
"I can't look at my sister because we took her son, her little fella, and we didn't bring him home. And she has to go to a grave which has been destructed by people. It's so heartbreaking.
"They should be ashamed of themselves."