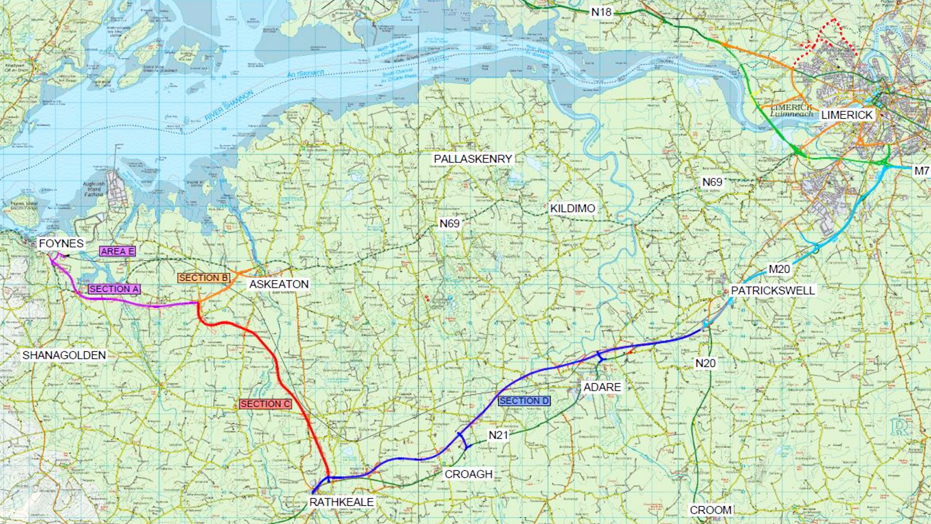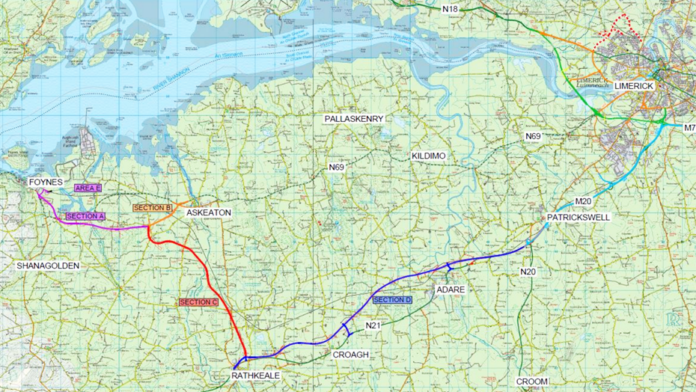 ISSUES that have dogged the proposed Adare bypass now look to have been resolved.
The new Foynes to Limerick Road, that would include a bypass of Adare, have been the subject of considerable legal proceedings in recent years, but three judicial reviews before the High Court on the issue have now been withdrawn.
Plans for the new road were approved by An Bord Pleanála last August, but following the approval, were challenged by three judicial review proceedings in the High Court.
In a statement sent to the Limerick Post, Limerick City and County Council say they welcome this latest development.
"Limerick City and County Council welcomes this development as it permits the proposed project to progress to the next stage of delivery and ultimately to connect the Core Port of Foynes to the motorway network near Limerick."
Reacting to the news, Limerick Minister of State Niall Collins said that the project getting the go-ahead will help increase Limerick's connectivity.
"This is very welcome news, the advancement of this significant road project will enhance our connectivity and competitiveness."
"The Port of Foynes is hugely important and plays a major role in the attractiveness of our county and region to inward investment and employment creation.
"I will again be working to ensure the early deliver now of the final stages of the project," Minister Collins concluded.
Responding to the news of the objections being withdrawn, Limerick Chamber called for the immediate start to works on the road, given its strategic importance to the Foynes Port and the Ryder Cup to be held in Adare in 2027.
Miriam O'Connor, President of Limerick Chamber, said that the Limerick to Foynes Road represents a "pivotal moment for businesses in our region".
"This infrastructure development holds immense importance as it addresses crucial transportation challenges and unlocks a multitude of opportunities for the region.
"The Chamber would now like to see works begin on the project so the region can continue to attract investment, encourage job creation, and foster a vibrant business ecosystem."
Chamber CEO Dee Ryan added: "The Limerick to Foynes Road holds immense significance for the upcoming Ryder Cup in Adare in 2027. As a prestigious international sporting event, the Ryder Cup attracts a large influx of participants, spectators, and media from around the world and will give the region a chance to shine on the world stage."
"The construction of the bypass and wider N69 road serves as a vital link connecting key parts of the region. The road's improved accessibility and enhanced infrastructure will ensure smooth and efficient transportation for players, officials, and visitors alike.
"The seamless connectivity offered by the Limerick to Foynes Road will not only make it easier for participants to access the tournament venue, but also facilitate the exploration of the surrounding region, including its hotels, restaurants, and attractions which will be key for local business."