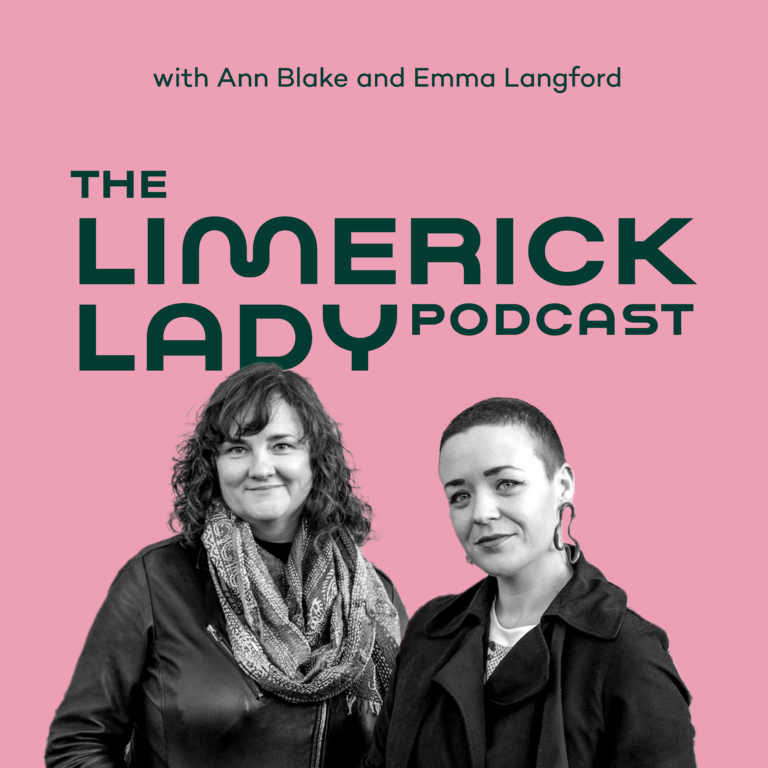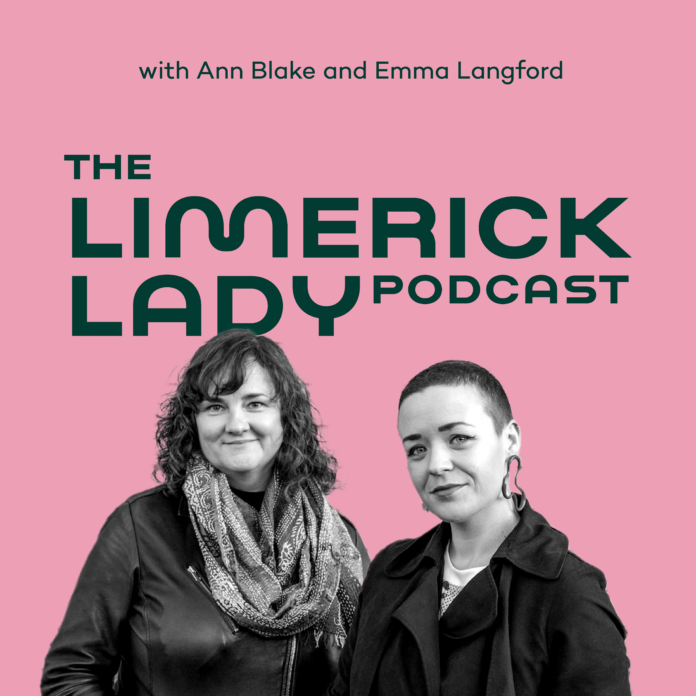 Special guest on the podcast this month is El Reid Buckley. El Reid-Buckley (they/them) is a sociologist, writer, and collage artist based in Limerick, Ireland. They are currently completing a PhD in Sociology on bisexualities in post-marriage equality Ireland – they're currently waiting on their viva voce! "Free 'Til Viva" in their own words.

Their research, writing and artistic practice is broadly focused on issues of genders and sexualities; with research interests in a wide number of areas such as trans theory, pop culture, media studies, archival and memorial practices, and the politics of space. Overall, their work aims to connect art, academia, and activism, to celebrate the beauty, joy, and diversity of queerness and trans identity. You can find El on Twitter at @ereidbuckley.
El says that you can't live in a room if you don't clean it or at least re-organise it a bit. This episode explores the impulse many LGBTQIA+ people feel to mold themselves to cis-het expectations of them, rather than being and embracing their authentic selves.
We look at queer identity, self-reflection within the community, the perception of events like Stonewall as "amorphous" in discussions around queer visibility and activism, and the importance of rage in making things happen. We also learn why sober events during Pride are so vital.
Referenced in the conversation:
"queerness in a heteronormative world is like sitting in an uncomfortable chair" – Sara Ahmed
"My Words To Victor Frankenstein Above The Village Of Chamounix" by Susan Stryker
RTÉ's coverage of the LGBTQIA+ community: https://gcn.ie/reeling-in-the-queers-rte-archives-70s-80s/
"The place in which I'll fit will not exist until I make it." – James Baldwin
"The reasonable man adapts himself to the world: the unreasonable one persists in trying to adapt the world to himself." – George Bernard Shaw
"There is no thing as a single-issue struggle because we do not live single-issue lives." – Audre Lorde
"Screaming Queens" documentary by Susan Stryker: https://www.imdb.com/title/tt0464189/
TLC (Trans Limerick Community): https://twitter.com/translimerick?lang=en
Event being run by El: https://www.eventbrite.ie/e/the-ireland-we-dreamed-of-tickets-647128307187
The Limerick Lady is a grassroots movement based in Limerick, Ireland, with a focus on promoting conversation around gender, visibility, gender balance and the arts. It was founded in 2016 by award-winning (and losing) singer-songwriter Emma Langford, who hosts the podcast alongside fellow award-winning (and losing) Limerick woman, theatre-maker and musician Ann Blake.
Find the Limerick Lady Podcast on all your favourite streaming platforms.
New episodes drop once a month, on the third Thursday (or Thirdsday, if you will).
The Limerick Lady is sponsored by Ormston House and supported by The Limerick Post Newspaper.
Follow Ann Blake on Twitter at annblake78, on Instagram at annblakeplay and check out  her band The Brad Pitt Light Orchestra on twitter at BPLO.
Catch her other podcasts, 'Ann and Steve Talk Stuff' and 'Three Things That Matter' #ThreethingsTM both of which are also supported by the Limerick Post Newspaper
Follow Emma on Facebook and Instagram at emmalangfordmusic and on Twitter at ELangfordmusic, and get tickets for her upcoming shows and workshops at www.emmalangfordmusic.com/tour
Follow Ann on Twitter @annblake78 and Instagram annblakeplay and her band The Brad Pitt Light Orchestra on twitter @BPLO
Follow all things Emma Langford on Facebook @emmalangfordmusic, at www.emmalangfordmusic.com and you can join her patreon at https://www.patreon.com/emmalangford
Follow all things Ormston House at www.ormstonhouse.com
Recorded with support from Ormston House Feminist Supermarket and The Limerick Post Newspaper
Support the Limerick Post at www.limerickpost.ie
This podcast goes out the third Thursday of every month.
Follow The Limerick Lady on Twitter @LkLadyHQ and on Instagram @thelimericklady
Tweet about us using #LKLadyPod so we can see what you have to say!
Intro music: Demon Darling by Emma Langford
Outro music: Closed Book by Emma Langford
Subscribe to This Show
Download This Episode
Embed This Player
Share This Episode
Follow Ormston House at www.ormstonhouse.com
Support the Limerick Post at www.limerickpost.ie