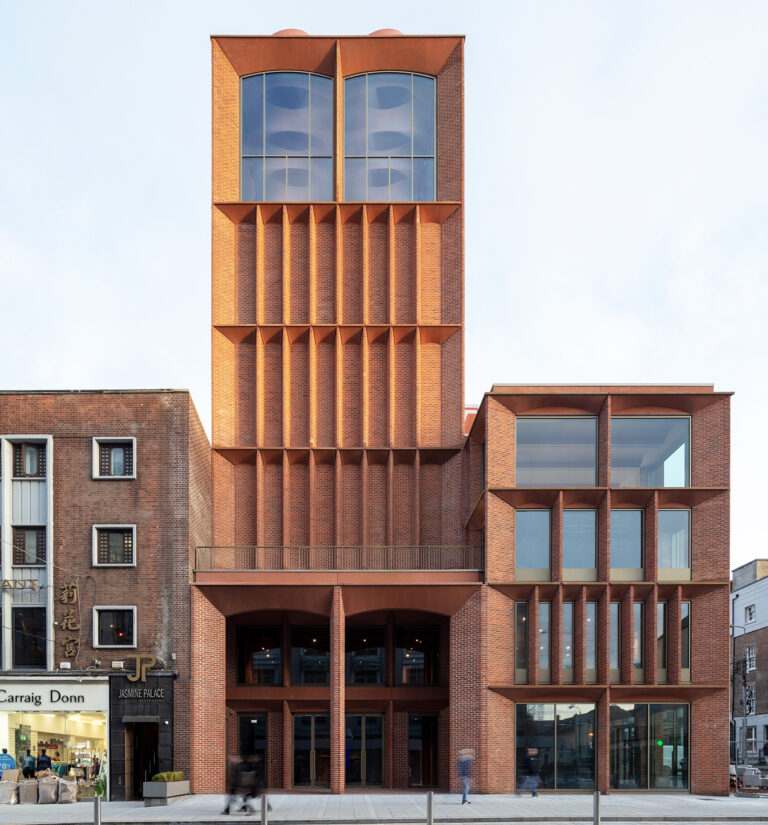 BARELY open two months and Limerick's International Rugby Experience (IRE) has already won a firm place in the hearts of the Irish people.
The red-brick monument to sporting achievement towering over Limerick's main thoroughfare, designed by Niall McLaughlin Architects, was the winner of the Public Choice category at this year's Royal Institute of the Architects of Ireland (RIAI) Irish Architecture Awards.
The IRE faced stiff competition from a shortlist of 53 other national projects – including Béal na Bláth by Cork Country Council CPIU Architects, with Scott Tallon Walker Architects and Professor Finola O'Kane, which took second place in the competition, and Henry J Lyons' Tropical Fruit Warehouse in Dublin, placed third – but in true winning Munster fashion, the O'Connell Street rugby museum came out on top.
The IRE only opened its doors on May 2, in a hail of glory, with some of rugby's most beloved talents in attendance, including Francois Pinearr, Peter Stringer, Johnny Sexton, Keith Wood, and, of course, Paul O'Connell, chairman of the IRE, who was instrumental in the development of the now award-winning tourist attraction.
The RIAI Irish Architecture Awards are the most prestigious awards of their kind in Ireland. They celebrate the quality of current work by RIAI members at home and abroad and create awareness of the important role that architecture plays in delivering Ireland's societal and economic infrastructure.
Congratulating the IRE on its win, RIAI President Charlotte Sheridan said: "We are thrilled to announce International Rugby Experience has been chosen as Ireland's favourite building."
"The shortlist for this year's Public Choice Award has some incredible buildings that demonstrated the highest level of architecture. It is clear from the level of entries that Irish architects are amongst the best in the world, supporting not just design but Ireland's economic, cultural and social structure.
"I would like to congratulate our winner, our runners up, and the entire shortlist on their superb entries."