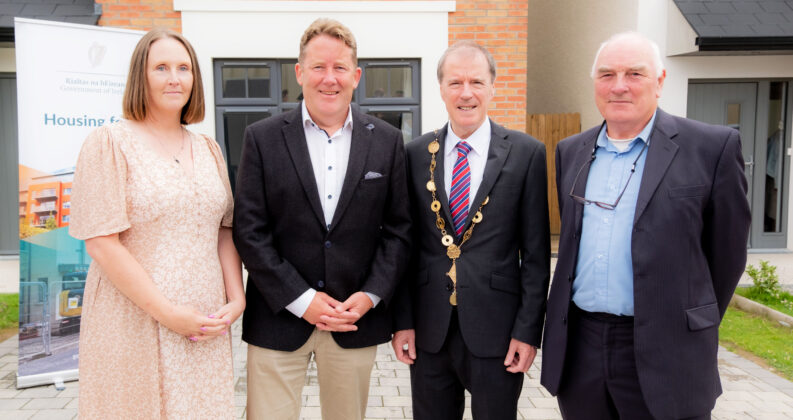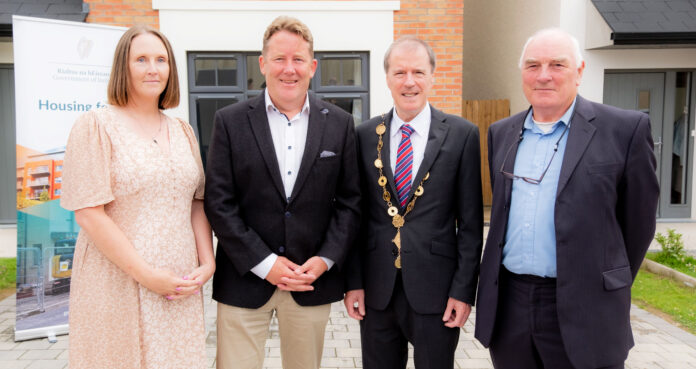 DESPITE record homelessness, Housing Minister Darragh O'Brien claimed he was tackling the crisis nationally as he officially launched 247 new social homes, costing €80million, in Limerick.
The Department of Housing's latest homelessness report for the end of June said there were 12,441 people, including almost 4,000 children, in emergency accommodation in the last week of May – an increase of 182 people on April figures.
Minster O'Brien cut the ribbon on 137 new homes in Amharc Muileann, Bloodmill Road, as well as 110 new houses in Moineir, Clonmacken, which were delivered by Co-operative Housing Ireland (CHI).
CHI says it is on target to achieve a record year of 700+ homes, adding to 4,500 it has already delivered.
"This is what we are committed to doing. We have about 19,000 social homes under construction in the pipeline right across the country. Last year we built 10,256 new social homes across the country, the highest amount we have done since 1975.
"We will do more than that this year and we will deliver affordable housing at scale as well, because we are acutely aware of the issues that are there, the challenges the housing crisis presents," said Minister O'Brien.
Acknowledging the homelessness crisis, Mr O'Brien added: "It's not resolved, I know that … but we are making progress."
"We have had 12 years of very significant under-supply and we have tried to reverse that as a government and we are doing that. Days like this are fantastic but there are many other waiting for their homes."
Sinead O'Loughlin, who picked up the keys to her new family home in the Amharc Muileann estate said: "I was on the housing list for 23 years before my family moved here. I had rented for 17 years and my own living situation was not secure, and it sometimes was not safe, and should anything have happened to me, my children would have been homeless, so this is fabulous."
"If I had been asked what my dream house would be, while I was on the housing waiting list, I would have answered that I would love a place where my children could play outside with their friends, and to have good neighbours, so I couldn't believe my luck when we got this. It literally ticked all our boxes. It is our dream house."
Gerry O'Donovan, chair of the Amharc Muileann residents association said: "People were crying out for homes. We are blessed, we are the lucky ones to have a home here."
"CHI has helped us in so many ways since we moved in. It's a good neighbourhood, a mixed race community, it's great for our children to mix, and we have great morale going on here. We recently organised a Cultural Day with loads of different food from different countries so it has been fabulous."
Speaking at the launch, Sinn Fein TD Maurice Quinlivan said: "A lot of families who have been housed here were in difficult situations, so it's great to see this. We do need to see a lot more of this done, this works, building houses where people have security of tenure – people in these houses will never have to leave unless they decide to leave, their rent will always be affordable to them based on their income."
Minister O'Brien also launched 14 new social houses in Delmege Park, Moyross, which were delivered by the Peter McVerry Trust's Regeneration Housing Project in partnership with Limerick City and County Council.