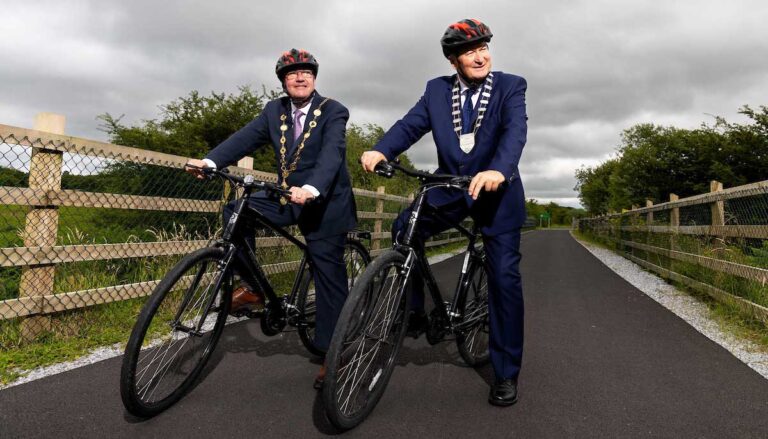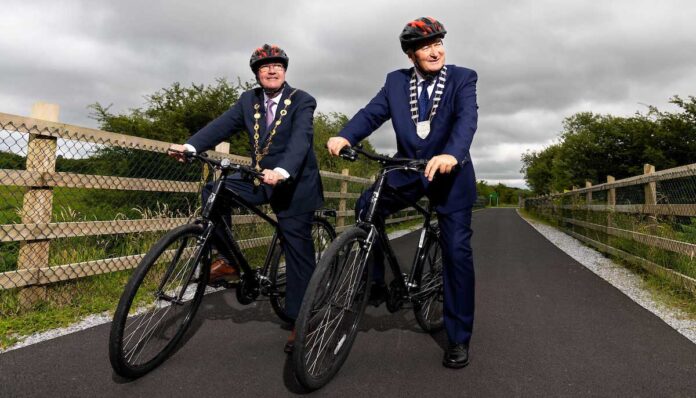 VISITORS to Limerick are encouraged to take on the extended greenway that links Limerick and Kerry this summer.
Limerick Greenway is linking with the Kingdom of Kerry Greenways to encourage locals and visitors alike to take on over 50km of trails across Limerick and Kerry, which meet in Abbeyfeale.
Both greenways boast on and off-road trails where walkers and cyclists can take in the scenery of West Limerick and East Kerry.
By combining both greenways, people can walk from Listowel in the Kingdom to Abbeyfeale, and continue along the Limerick Greenway.
Limerick Greenway, set in the tranquil West Limerick landscape, passes via the three market towns of Rathkeale, Newcastle West, and Abbeyfeale, through the 115m Barnagh Train Tunnel and across the cast-iron Ferguson's Viaduct, both restored relics of the 19th century Limerick to Kerry rail line.
The scenic Limerick Greenway offers visitors a rich experience that centres around accessibility, biodiversity, with native species of trees and shrubs as well as wildlife, and heritage with its choice of some of the country's most historic sites.
Former Mayor of Limerick City and County councillor Francis Foley said: "We are very proud to mark this enhanced visitor experience where two greenways meet in my own home town of Abbeyfeale. The huge success of Limerick Greenway is being felt in communities all along the route."
"The link to the Kingdom of Kerry Greenways creates an extended route featuring the beautiful scenery of Limerick and Kerry and more opportunities for both counties to explore. Added to that is our combined wealth in arts, culture, and heritage for all to experience along the way," he said.
The recently opened Kingdom of Kerry Greenways follows the old Limerick to Kerry railway line, and currently includes two routes between Tralee and Fenit, and from Listowel to Abbeyfeale which now links to the Limerick Greenway.