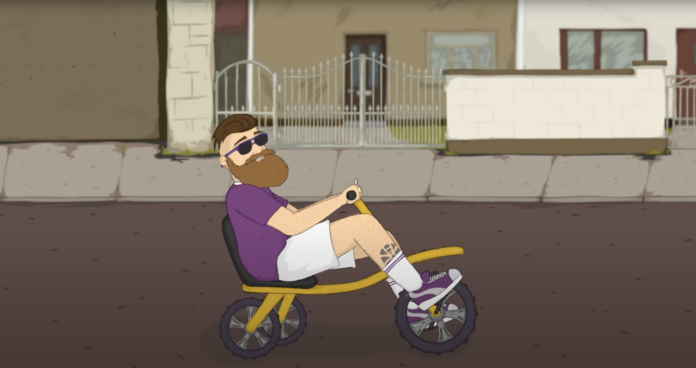 LIMERICK rapper Hazey Haze has released a new video for his track 'Bainne agus Mil' translated as Milk and Honey. The animated visuals were done by Krooked Tease Animations production company. Their very original animation video features Hazey hanging out in the Island Field.
The track is from Hazey's mixtape of the same name.
Milk and Honey is a collection of 14 tracks that Hazey recorded with producer Danny Lanham at Dry Lane Studios. The mixtape was released in March 2023 and is available on bandcamp.com and streaming platforms.
Check it out on YouTube,