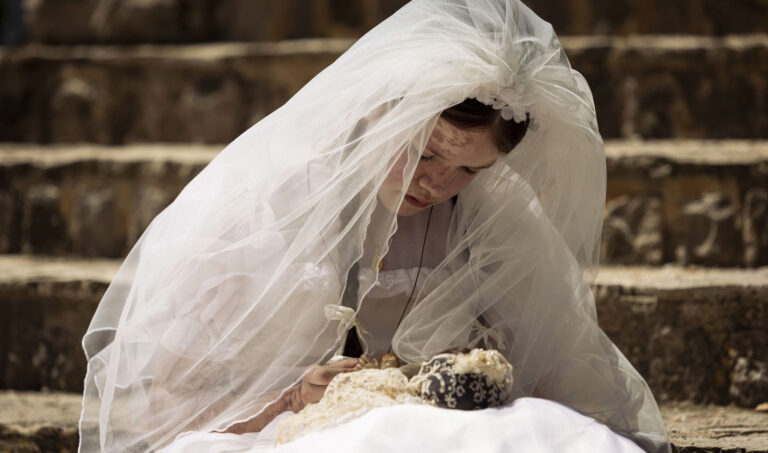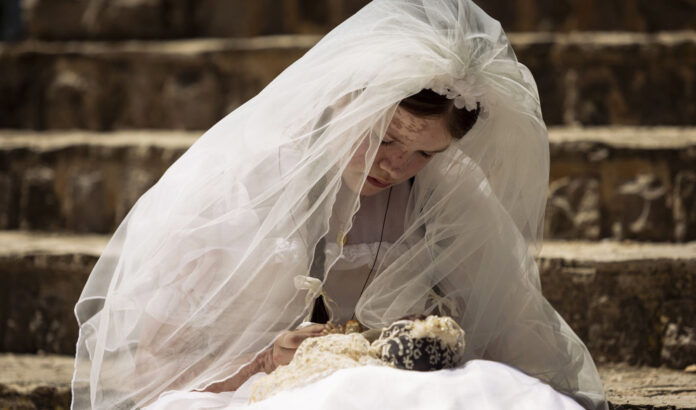 SPANISH horror movie The Communion Girl, directed by Victor Garcia, is new to Shudder.
A thoroughly weighty supernatural affair, it is set in a small town where teenager Sara (Carla Campra), a new arrival, struggles with the airlessness of pious communal conventionality. Relatives, neighbours, classmates, and even the parish priest, look down their noses at one and other, all while trying to keep their dirty secrets under wraps.
On a night out with her rebellious friend Rebe (Aina Quiñones), the pair escape their rustic backland for a few hours, only to later hitch a ride home from a nightclub with the local bad boys. Things then take an interesting turn when they nearly crash and Sara swears to have seen a ghostly girl in a communion dress run out in front of their car.
When they go wandering through the woods looking for this lost child, Sara finds a creepy po-faced doll complete with communion dress.
Soon after discovering this antiquated figure, Sara and her friends break out in a marbled rash which spreads across their bodies, as they start having nightmarish visions and become haunted by spectral apparitions.
Garcia's film is a claustrophobic gothic horror that borrows heavily from Hideo Nakata's 1998 Japanese psychological supernatural classic Ringu. Fan of Spanish horror films such as The Devil's Backbone and The Orphanage will find lots to love about this despite its somewhat lacklustre ending.
The atmosphere is taut throughout as the story unfolds in a gloomy half-light, made all the more tense by a heavy air of societal snobbery and religious piety.
Despite its rather overused evil doll tropes, The Communion Girl is a solid and enjoyable ghost story that racks up the tension nicely, only to be let down by a rather shoddy finale.
Sadly, by movie's end, director Garcia appears to have given up the ghost.
(3/5)