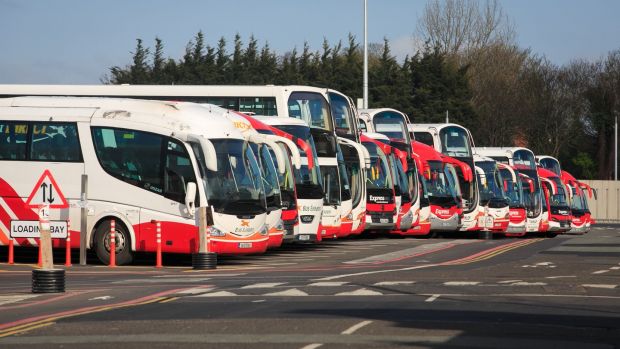 LIMERICK and East Clare will see increased connectivity thanks to three new bus routes that have begun operating this week.
The three new Regular Rural Services (RRS) will operate seven days a week, to increase connectivity between rural areas and urban centres.
Route 318 will link Ennis and Limerick, serving the villages of Quin, Kilkishen, O'Callaghan's Mills, Broadford and Ardnacrusha.
The route will have three return journeys a day Monday to Sunday with the addition of an early morning connection from Quin to Limerick and a late evening return service from Limerick to Quin.
The early morning service will help those working in Ennis as it gets into the town before 9am, with return options in the evenings to help workers.
The second new bus service is route 342 from Flagmount to Ennis servicing Feakle, Scarriff and Tulla.
This service will also have three return services a day from Monday to Sunday.
Finally, route 344 will travel from Whitegate to Ennis, for four return journeys each day.
The route will mean Whitegate and Mountshannon will be better connected and will enable better access for locals and tourists.
The service will facilitate workers to get to Ennis for 8am with the option to connect with Irish Rail, Bus Éireann and other public transport services for onward journeys to Limerick..
Early evening and a night return journey will provide people with the freedom to work late and still have access to bus services to get them home.
The National Transport Authority (NTA) and Transport Infrastructure Ireland (TFI) say that the routes and timetables were designed and services enhanced to meet the needs of local people, following a public consultation earlier this year.
Anne Gaughan, General Manager of TFI Local Link Limerick Clare said: "We are delighted to announce this substantial expansion of services in Clare.  These new high frequency routes provide a vital level of connectivity for passengers, which they can rely on to travel to work, college, training, sightseeing, or meeting family and friends."
"In partnership with the NTA, we support the Government's Sustainable Mobility Policy and believe these new services complement this policy," she said.
"I'm delighted that, one of the services, includes our first Ennis to Limerick route which will provide new public transport opportunities for local people in towns and townslands along the way," Ms Gaughan concluded.