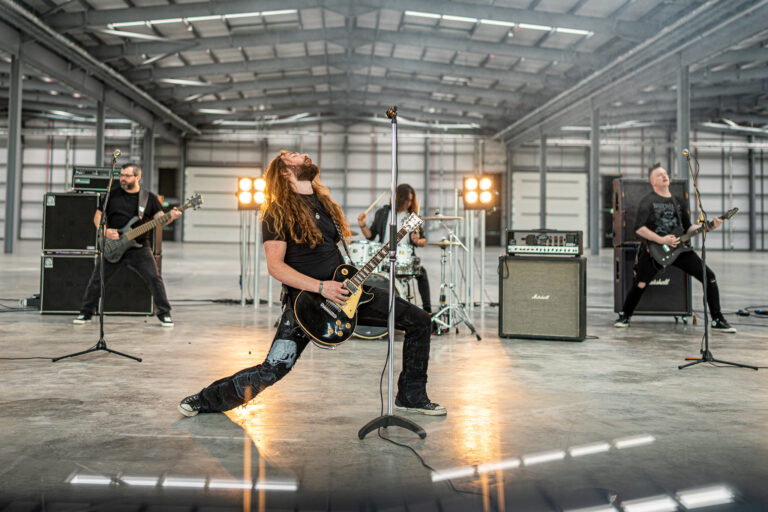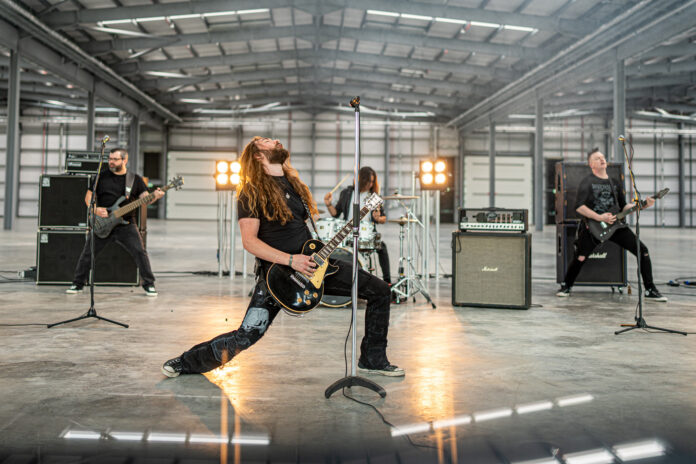 CLARE/Limerick rockers XIII Doors have released their debut single called 'Lead The Way'. The track hit the number 1 spot on the Irish iTunes Chart and the band has seen a great response to the track across social media.
It's a powerful debut with big riffs and a positive message. The band's mission is to "encourage individuals across the globe to pursue lives of purpose and happiness."
XIII Doors founder is singer and multi-instrumentalist DJ O'Sullivan originally from Shannon who has played across Europe, the UK, and the Middle East. Completing the lineup is guitarist/producer Ed Hannigan, bass player/producer Pat "Pablo" Byrne and Spanish drummer Alex Sanchez de Orduna.
Stream/Support: xiiidoors.com/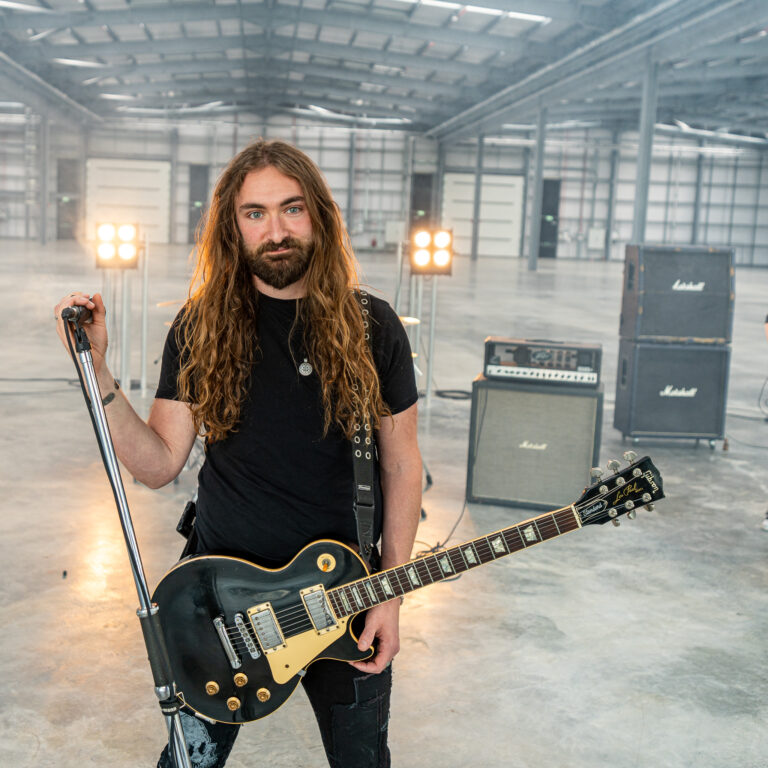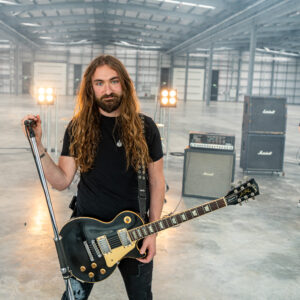 XIII Doors emerged from the vision of singer and multi-instrumentalist DJ O'Sullivan. Hailing from the West of Ireland, DJ was raised in Shannon, Co. Clare, surrounded by a musical family. Over the course of his career, DJ's musical endeavours have spanned various bands and theatrical productions, affording him the privilege of touring across Europe, the UK, and the Middle East. His dedication to his craft has garnered recognition, earning him an endorsement with Rotosound Strings.
With an unyielding passion for music, DJ conceived XIII Doors with a purpose: to ignite inspiration in others, and encourage them to pursue their dreams. The musical essence of XIII Doors draws from a diverse spectrum of influences, melding the sounds of Alter Bridge, Tremonti, Alice in Chains, Daughtry, and Five Finger Death Punch to name a few. This fusion of hard rock and heavy metal is further enriched by DJ's affinity for traditional music, notably (but not limited to) Irish, Arabic, and Hindustani traditions.
At the forefront of this outfit stands DJ himself, on both guitar and vocals. By his side, Ed Hannigan adds his creative prowess. Ed is a London native who embarked on his musical journey as an audio engineer at the esteemed Red Bus Studios in London's West End. Ed's production and mixing skills breathe life into XIII Doors' studio recordings, capturing the essence of their sound.
Elevating the rhythm section, Pat "Pablo" Byrne takes command of the bass guitar, bringing a wealth of experience garnered through years of navigating the music industry. He is currently endorsed by Warwick Basses and Ampeg Amplification.
Completing the ensemble is Spanish drummer Alex Sanchez de Orduna, infusing the band's rhythm with his hard-hitting, theatrical playing style. His unique musical background adds an international flair to XIII Doors' collective sound.
Stay tuned, for XIII Doors is on the precipice of delivering a sonic experience that is not only evocative but transformative. The story has just begun, and XIII Doors are ready to etch their chapter into the annals of music history.