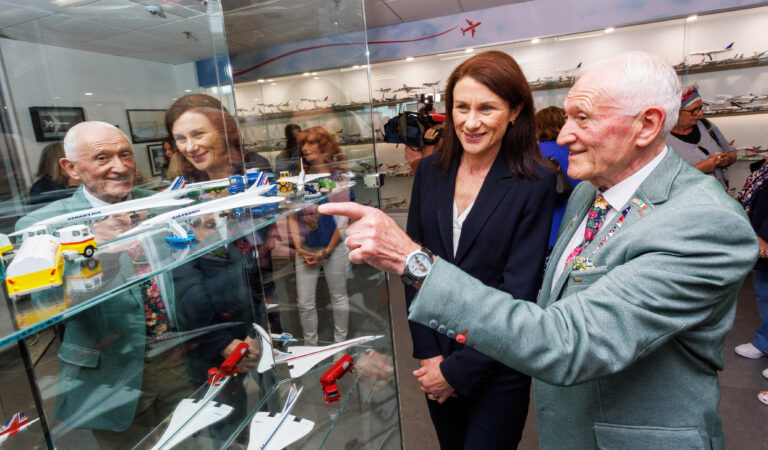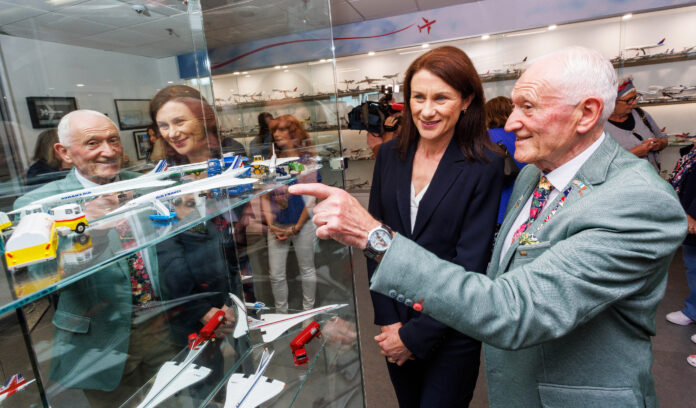 A LIMERICK man says it's a "dream come true" to have his collection of diecast model aircraft, believed to be the largest private collection in the world, go on display at Shannon Airport.
Mike Kelly's passion for aviation began during his childhood in the 1950s and since then, he has amassed over 2,000 model aircraft, many of which are very rare.
The exhibition went on display in Shannon Airport this week, and features over 900 model airplanes.
It is the second in a series of exhibitions of Mike's collectables, with the first instalment of 1,500 models going on permanent display at the airport's departure lounge in 2018.
Mike said that Shannon Airport "holds a special place" in his heart and he was delighted to have his collection put on display there.
"As a young boy, watching planes take off and land ignited my fascination with aviation, and that passion has never waned. I am incredibly grateful to Shannon Airport for helping me share this extraordinary collection with the world."
"Many of these model aircraft are extremely rare and hold a wealth of history and significance. It is a dream come true to see them on display here at Shannon Airport," Mike said.
Mary Considine, CEO of The Shannon Airport Group said: "Aviation is in our DNA at Shannon and we were inspired by the positive response we got from our airside model aircraft exhibition which we opened in 2018. This second instalment of the collection is a fascinating journey through the evolution of aviation."
"
It is a way of preserving a rich aviation heritage and is
in keeping with an airport that has probably broken more frontiers than any other of its size in the world," she concluded.
The new Aviation Gallery is located in the a
irport
terminal building,
opposite
 JJ Ruddle's 
restaurant, and is free and open for the public to enjoy.