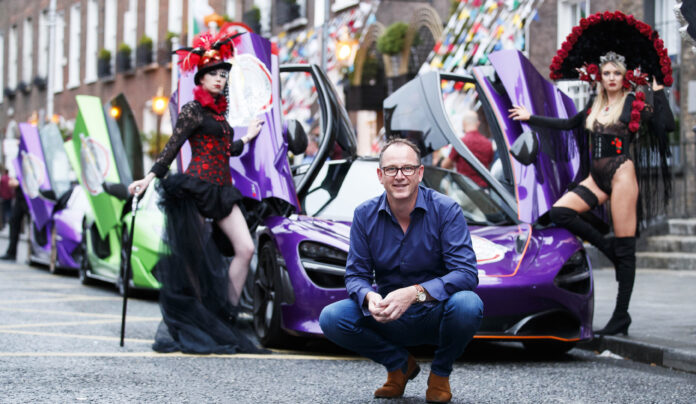 LIMERICK fans of fine horsepower in the fast lane can look forward to a high-octane rush that's raising money for a very good cause rolling into town later this month.
The action-packed supercar spectacle is set to roll into the Treaty City from 6pm on Friday September 15, landing in Pery Square after having kicked off the previous day with a long-distance trek from Dublin to Mayo, where drivers have an overnight stop planned.
Limerick City has been chosen for the second overnight stop on the run, with the convoy roaring off the following morning (Saturday September 16) at 10.30am from Pery Square towards Kilkenny via Cork.
The fast and furious stopover is organised in association with Limerick City and County Council.
Cannonball is the largest organised road trip in Europe, featuring some of the world's most luxurious supercars from Ferraris and Lamborghinis to McLarens, Porsches, Aston Martins, Maseratis, and more.
This year, the official charity of the free family event is The Jack and Jill Children's Foundation, an Irish children's charity that funds and delivers in-home nursing care, respite support, and end-of-life care for children from birth to six years of age who have highly complex and life-limiting medical conditions.
There are currently over 400 children under the care of Jack and Jill across the country.
Alie Sheridan, Head of Fundraising at Jack and Jill Children's Foundation, said: "This support and tremendous drive from all the Cannonball crew will raise vital funds and awareness for Jack and Jill at a time when the demand for our service is higher than ever.
"That sense of community and excitement around Cannonball 2023 is a real boost for our care community and the 400 children our nurses support, right across the country, reminding them that they don't walk this care journey alone".
Cannonball offers spectators a unique opportunity to witness the world's most prestigious and sought-after supercars up close and enjoy the festival atmosphere that the run has become known for.
This year, organisers are also calling on spectators to dress up in fancy dress, with prizes for best dressed at each stop.
For more information on this year's run, see Cannonball.ie.