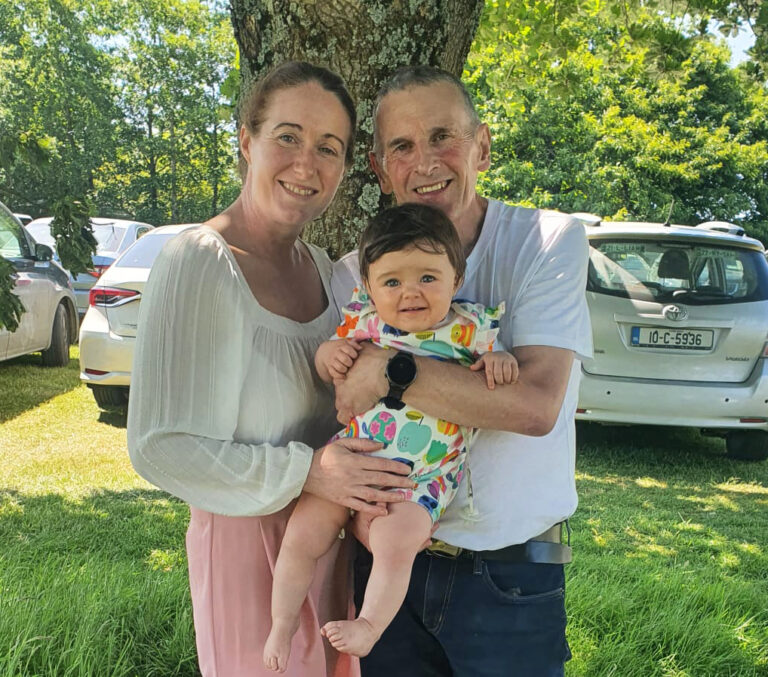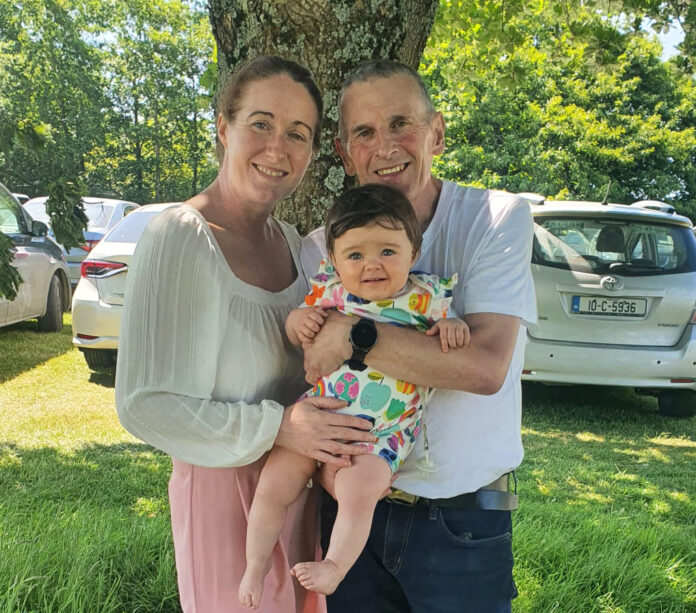 A WOMAN whose sister has been diagnosed with incurable cancer has urged the people of Limerick to regularly check their bodies for lumps and bumps to try to proactively prevent the spread of cancers.
Siobhan Geoghegan (42), of Newcastle West, County Limerick, said her family has been left reeling after her sister Mairead's terminal breast cancer diagnosis last June. The harrowing news came six years after they lost their brother, Sean, to leukemia, a form of blood cancer.
A GoFundMe campaign has been set up online to raise much-needed funds for Mairead Geoghegan-Hurley and her husband Pat, who is recovering from life-saving heart surgery, and their 13-month-old daughter Willow.
The fundraiser so far has raised almost €40,000 in its first week.
Speaking to the Limerick Post, Siobhan expressed her thanks to "everyone who has made a donation" so far, adding that she wanted to remind people about the importance of checking their bodies for any lumps or changes which could turn out to be fatal.
"There are no words to describe our thanks to people. We can't get over how good people have been, and their willingness to donate to my sister to help her out. We are so appreciative of it and we can't get over how good and decent people have been," Ms Geoghegan said.
"I also want to obviously highlight the importance of going to your GP if you find a lump while you are breastfeeding, just go and get checked, whatever it is," she said.
Siobhan and Mairead, along with their sisters Caitriona, Breda, Noreen, and brother Tom, are still trying to come to terms with the loss of their brother Sean to blood cancer in 2016.
"Sean was only 43 when we lost him to leukemia. Cancer is hitting every house now, and it's only until it hits your own that you realise it. It's just that we are getting a double whammy of it."
The Geoghegan and Hurley families were overjoyed following the birth of Mairead and Pat's daughter Willow 13 months ago, but have now been left trying to come to terms with Mairead's diagnosis and Pat also recovering from a quadruple bypass surgery.
In the wake of their personal tragedy, the couple have been forced to quit their jobs. Mairead worked at Garvey's Centra in Newcastle West, while Tom was employed at the Longcourt House Hotel in the town. They are hoping Mairead's treatment for incurable triple-negative breast cancer (TNBC) will give them as much time with each other and their daughter as possible.
"None of the two of them can work now. It has been a double whammy, but they are putting the best foot forward in their attitude and positivity. I suppose you can look at it as your glass is half empty or half full, and they are going with the glass half-full."
"Mairead has been diagnosed with triple-negative breast cancer (TNBC); there is no cure, just ongoing treatment."
"As it wasn't caught on time, I suppose, it has gone too far that they can't operate, so it is now just about controlling and maintaining and hoping for a period of time that it won't get worse."
Ms Geoghegan said her sister's prognosis was "a devastating blow" to her family, "because, initially when we found out Mairead had breast cancer, we hoped it was very treatable, but when the doctors said it was incurable we were all in shock".
"You are always hoping, but even now while she is receiving treatment it's only to prolong, it's not to cure, and it is tough."
Ms Geoghegan said Mairead visited her GP at the end of last May believing that a lump which appeared in one of her breasts "was just a trapped milk duct, as she had been breastfeeding".
However, in early June, Mairead received her diagnosis after undergoing a scan at University Hospital Limerick (UHL).
Praising staff at UHL, Siobhan added: "The staff were so good. There was no beds but they found her a bed. It is the small things that make a big difference, because Mairead was after getting such bad news that it was incurable."
Determined to make the best of the days they have left together, Siobhan concluded: "We have to be positive. We can't think nothing else only that this treatment will keep Mairead gong for a long time, we hope."
Donations can be made via GoFundMe.com/f/mairead-geoghegan-hurley.