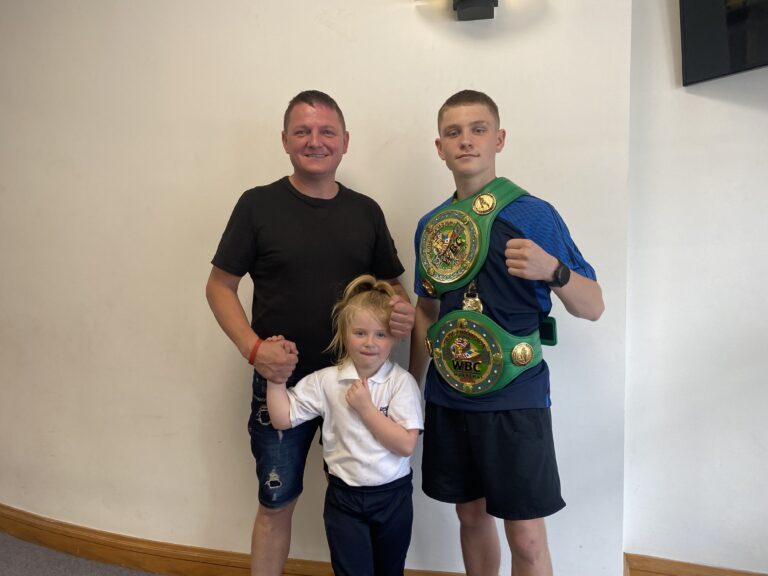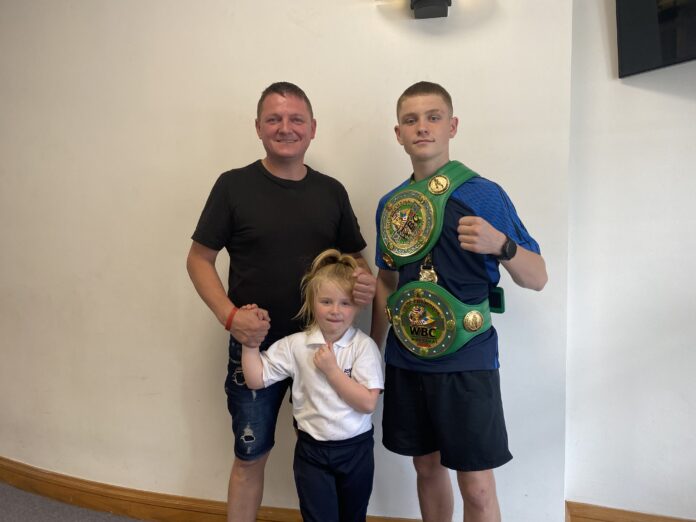 TO be the best takes talent, but it also takes something more basic – discipline. That's something clearly understood by 14-year-old Muay Thai champion from Castleconnell, Thomas McGrath Jnr.
Thomas has just become the first person in the world to hold two Muay Thai WBC Celtic U16 belts and to win those belts back-to-back in such a short period.
Within a space of just nine weeks, Thomas had taken gold for the Irish team in Venice and won two WBC Celtic titles, having beaten formidable and more experienced opposition.
Asked what the secret to his fighting success is, the young scrapper told the Limerick Post simply "discipline".
"I wake at six every morning and go for a run. I do that again at one o'clock and then go training in the evening. The stamina I've built up and the fitness level stood to me in those fights."
The young star has been competing in the Muay Thai arena for less than two years under the tutorship of Limerick's EastSide Muay Thai coach Calvin Ross.
A student at Newport College, Thomas completed his Junior Cert this year and is starting back in transition year, which he hopes will give him a bit more time for training as the study schedule won't be as tough.
His father, Thomas Snr, said the school has offered amazing support to his son, but adds that so much of the credit goes to Thomas himself.
"He's a legend. I've never seen a person his age with so much discipline and determination," he said.
Thomas is now training for another world title fight in November and in January he's heading to Thailand a month in advance of the World Muay Thai Youth Games to acclimatise before competing.
Speaking about his latest achievements, Thomas explained how important mental focus is.
"I was 99 per cent sure I could win, but there's always a small thought that I might not. You have to push that away and just concentrate on the fact that you are going to win."
And his dream? To fight – and win – at the Olympic Games. At this rate, it may be hard to stop him.