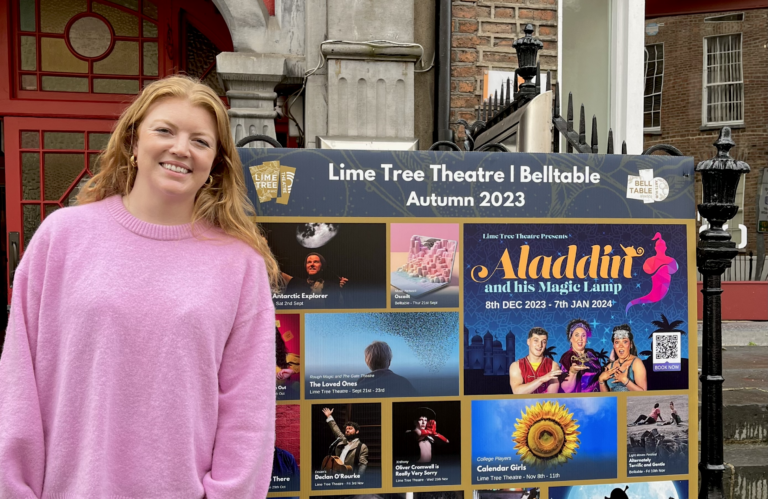 LIME Tree Theatre will host the first performances of The Loved Ones, written by Limerick playwright Erica Murray on September 21-23.
A co-production by Rough Magic and The Gate Theatre, the three performances of The Loved Ones in Lime Tree Theatre are previews ahead of its official opening at the Dublin Theatre Festival where it will run for three weeks at The Gate Theatre.
Limerick Post sat down for a cup of tea and a chat with the Limerick playwright.
Erica Murray grew up in Dooradoyle before moving to Adare. She has very fond memories of her school days at Crescent College Comprehensive where she first developed a love for theatre.
"I loved my time in Crescent and I did all the shows with Ritchie Ryan.
"Acting was my first love, playing in all the show, Greece and Les Mis. I just had the time of my life doing all that stuff. 
So I knew I'd love to do something in theatre."
Erica went on to study theatre in Trinity College for four years.
"I can't believe my parents let me do that, but they did." laughs.
Trinity gave the future playwright a taste of every part of the theatre process, play writing, acting, directing, staging and even lighting engineering. 
"But actually, it was always writing for me. I was more interested in the scripts than being on stage."
Her first play; The Cat's Mother, toured to London, Edinburgh and Dublin Fringe in 2018 where it won the Fishamble Award for Best New Writing and was nominated for the Stewart Parker Award. 
Many who have been there will tell you that bringing your work to a fringe festival is like competing in the Olympics for promotion. 
You don't just do the fringe, you survive the fringe. 
"The fringe is a whole month of absolute craziness. I was operating the show, I was doing the lights and the sound and stage management and I'd let people in the door. Doing everything, and the flyering, oh my god the amount of flyering we did," she remembers.
"As long as you don't have to be flyering your own show, I think you've stepped up in the world." laughs
By 2019, Erica was the Channel 4 writer-in-residence at The Lyric Theatre, Belfast where her play 'All Mod Cons' premiered. 
"That was a great experience, it was a step up. There is a producing house behind you. There is a casting director, a director, the whole lot. So that was amazing and a really good opportunity."
This September, it is the turn of Erica's latest work to hit the stage.
The Loved Ones is set in County Clare. 
In a remote renovated farmhouse, Nell prepares to scatter her son's ashes with her grieving daughter-in-law, Orla, while Cheryl-Ann, a visitor from America, settles in for an idyllic break in the wilds of the west coast.
However, their weekend plans will be turned upside down when an unexpected guest arrives looking for shelter, solace and understanding.
While The Loved Ones deals with issues such as loss, fertility and grief, it deals with these things with a lot of humour, as is our "Irish way."
It is a funny play with a hopeful outcome.
Erica's writing usually begins with the characters. 'The Loved Ones' originated in early 2020 with a character, an American tourist.
"I always start with characters. 
"So I started imagining characters and who they might be with and what they might be dealing with. And then I kind of put them in a situation and sort of figure out from there what the story is going to be."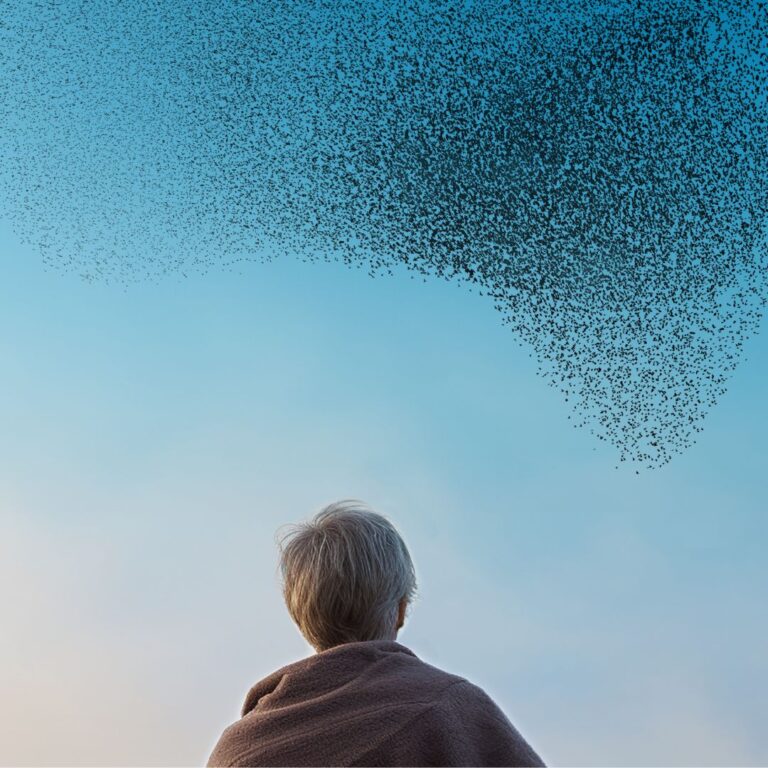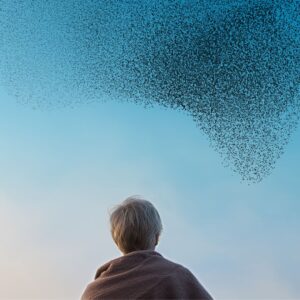 Written during lockdown, some of it spent in Liscannor, there is a theme of birds running through the play as referenced in the publicity shot on this page.
"When I was writing it during lockdown, I started bird watching like everyone else. Birds are a great metaphor for grief and life and hope.
The Loved Ones is about four different women who meet by chance in an AirBnB in West Clare.  
"They are all suffering their own personal loss, they just lost someone really big in their lives and over the course of the weekend through interacting with each other, their situations change and their opinions of each other change very drastically."
Rough Magic Theatre is on board for this production, they are very familiar with Erica's previous work and with a commission from the Arts Council, they asked Erica to be one of the writers.
"I used to act with them ten years ago, with director Ronan Phelan. They knew my work from the fringe. It's nice to work with people you already have a relationship with."
"It is a very weird feeling, I have been sitting with The Loved Ones for three years and now I have handed it over. 
"I trust the director and the designers to create the atmosphere of this house by the sea in wild weather cooped up on a Summer's day.
"I am winding down while they (cast and crew) are winding up for the previews and opening night."
And what does Erica think audiences in Limerick will take away from The Loved Ones at Lime Tree Theatre?
"I think they will feel hopeful, the play is about hope.
"It's about putting one foot in front of the other and I think a lot of people can relate to that."
The Loved Ones presented by Rough Magic and The Gate Theatre, written by Limerick playwright Erica Murray plays at Lime Tree Theatre from Thursday September 21 to Saturday September 23 from 8pm. www.limetreetheatre.ie for tickets.