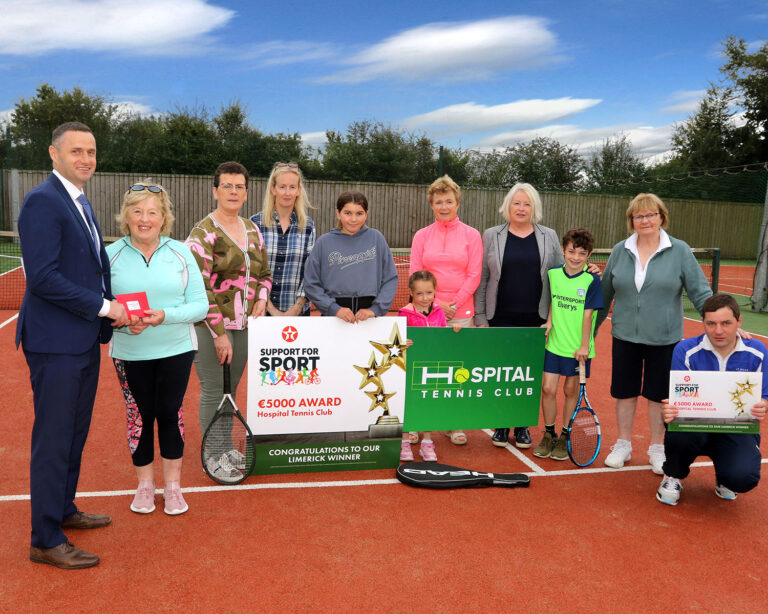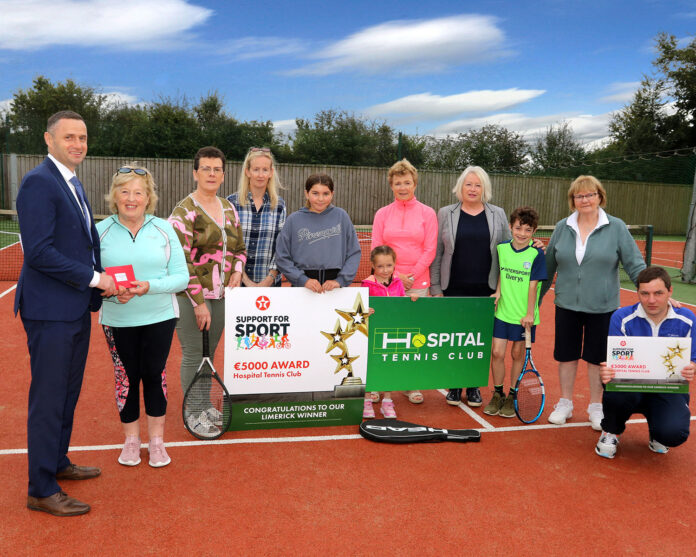 IT was a love-all moment when members of Hospital Tennis Club were presented with their €5,000 prize as winners of the 2023 Limerick County award in this year's Texaco Support for Sport initiative this week.
The award was presented to the club for use in the appointment of a new coach to implement a specialised coaching programme whose aim will be to expand club membership.
On hand to accept the cheque were Hospital Tennis Club chairperson Madeline Donaghy and fellow members Mary P Cooke, Betty Carmondy, Cora Ryan, Louise Ryan, Mary Divilly, Amy and Tomas Hennessy, Barbara Danaher and Evan Raftery, with Valero area Sales Manager, DJ Fleming.