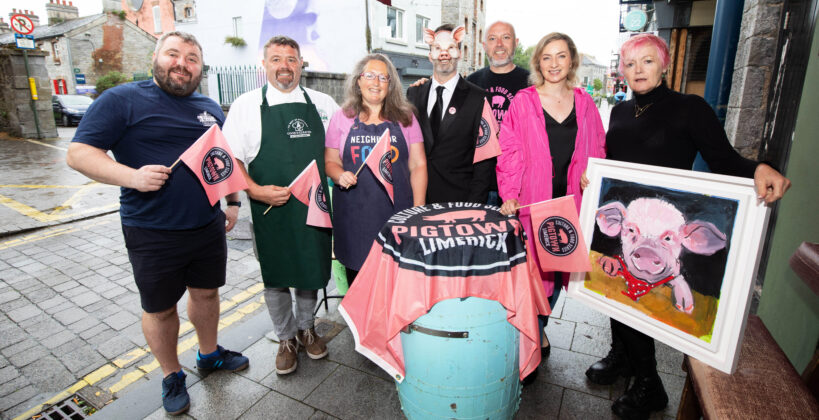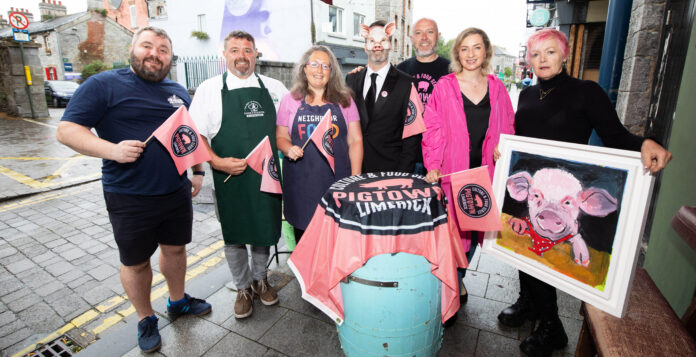 ONCE it was said of Limerick that there was a pig in every yard and the only thing the locals didn't use of the animal was the squeal.
Now in its seventh consecutive year, Limerick's Pigtown food festival returns from September 21 to 24.
This year's helping is a weekend of family fun, delicious dining, guided tours, expert demos, and a dollop of culture with a nod to Limerick's food heritage of days past.
Inspired by the city's famous historic bacon industry and the county's deep-rooted food heritage, the festival is developed by Limerick Food Group with the support of Limerick City and County Council and Failte Ireland.
From whiskey tasting to fine dining, there's something for everyone.
On Friday September 22 (which is also Culture Night), there will be an outdoor grill event on Bedford Row with a discussion on Limerick's food history with Caroline Rigney.
That's before family fun as the Pigtown Parade – with marching band, characters, costumes, face-painters, and porky antics – winds its way from Bedford Row to the Milk Market, where a mobile farm and mask-making activities will keep little ones enthralled.
On Saturday, the crackling fun continues with coffee roasting and cookery demos, as well as a city food tour.
Sunday sees everyone getting in a ferment with 'Fermentorium – The Culture of our Cultures' at Treaty City Brewery, while and Mother Macs hosts the Porter and Pudding Open Event.
Developed by Limerick Food Group and supported by Limerick City and  County Council, the festival focuses on Limerick's unique heritage as a way to showcase the great food and food experiences available locally, building on Limerick's deep-rooted food heritage.
With four bacon factories operating at the heart of the city in days gone by, the pig played a vital role in Limerick's economic and social life.
O'Mara's, Matterson's, Denny's, and Shaw's (later Clover meats) built an international reputation for Limerick ham and bacon and provided employment for thousands of families linking the city and the surrounding county in the production of bacon products.
Throughout the county, many farms supplied pigs to the factories so the impact of 'Pigtown' was far-reaching and sustained families throughout the region.
For a full helping of what's on the menu, visit Pigtown.ie.