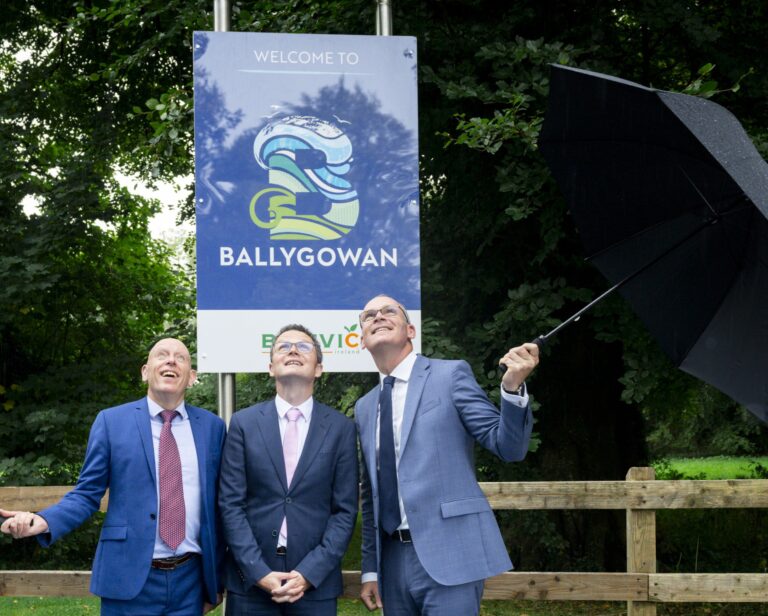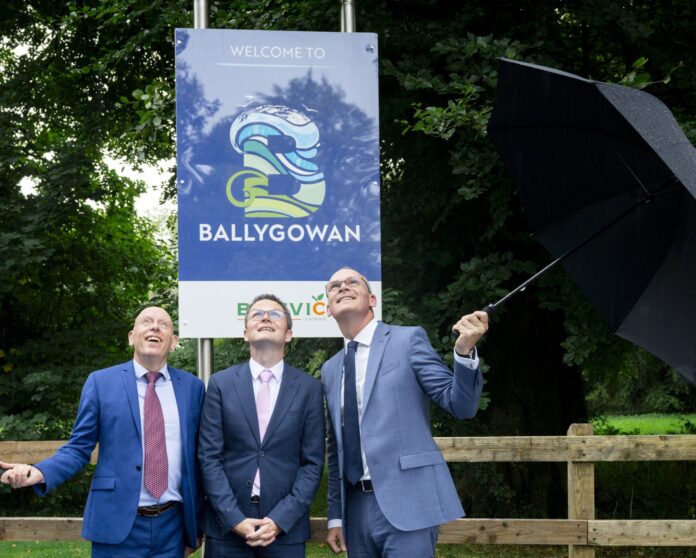 THE Irish branch of a British international drinks company is to invest €6million in its facility in Newcastle West.
Britvic Ireland has announced the investment in its Ballygowan facility in the west Limerick town, growing the site's production capacity by 20 per cent and adding 28 new jobs.
As well as the new manufacturing roles, the investment will provide additional bottling capacity for the equivalent of 50 million bottles of Ballygowan.
Brands such as TK, Ballygowan, MiWadi, Club, and Pepsi form part of Britvic's portfolio.
Reacting to the announcement of the €6million investment in the company's Newcastle West plant, Minister for Enterprise, Trade, and Employment, Simon Coveney, said that the investment will strengthen the company's long-term goals.
"I'd like to congratulate Britvic Ireland on their announcement of a €6million investment at their facility in Newcastle West, Co.Limerick which will support the growth, expansion, and sustainability credentials of one of Ireland's best-known water brands, Ballygowan," The Minister said.
"I warmly welcome the creation of 28 new manufacturing roles at the facility, and the strategic investment in the sustainable, long-term production of Ballygowan mineral water."
Mayor of Limerick City and County, Cllr Gerald Mitchell, added that the multi-million investment would be a 'major shot in the arm" for industry in West Limerick.
"This €6million investment in Ballygowan is another major shot in the arm for West Limerick. It demonstrates Britvic's long-term commitment to Ballygowan, which has sourced and bottled water in Newcastle West since 1984," Mayor Mitchell said.
"It's particularly impressive that Ballygowan has reduced its carbon footprint on the site by over 92 per cent and is on the road to reaching net zero on the site by as early as 2025. It is great to see a Limerick operation helping to lead the way to a sustainable future while preserving the essence of our community."
Kevin Donnelly, Managing Director at Britvic Ireland said that the investment would help to support the economy in Newcastle West.
"This investment will create new manufacturing roles for the local area, provide additional bottling capacity for the equivalent of 50 million 500ml bottles of Ballygowan made from fully recycled and recyclable plastic, enhance production capability, and underpin the strong sustainability credentials of our site," Mr Donnelly said.
This investment follows a previous €2million outlay on the Newcastle West facility in 2021, which enabled the plant to use fully recyclable plastic in their bottles, known as rPET bottles (recycled and recyclable plastic).
When recycled correctly, rPET bottles can be reused continuously, becoming a key contributor to the circular economy and removing virgin plastic from the supply chain.