THURSDAY 21
Irish Chamber Orchestra "Stabat Mater" University Concert Hall
Christian Curnyn Conductor; Sharon Carty Mezzo Soprano;  Anna Devin Soprano
Freya Ridings Live At The Big Top
The Loved Ones Lime Tree Theatre
Presented by Rough Magic and The Gate Theatre and written by Limerick Playwright Erica Murray (runs for three nights)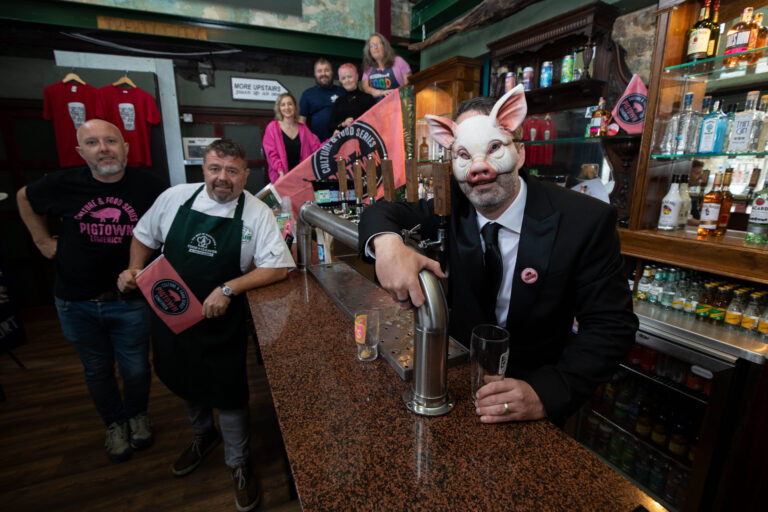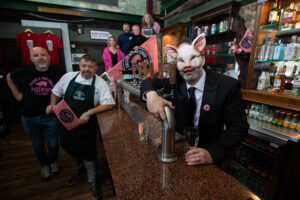 Whiskey & Charcuterie Tasting Mother Macs
Pigtown exclusive whiskey and food pairing event in Peggy's Whiskey Parlour
Oscailt Belltable
Performed by Jennifer Walshe (vocalist), Elizabeth Hilliard(soprano), Nick Roth (saxophones) and Panos Ghikas (multi-instrumentalist and electronics).
Joe O'Callaghan Dolans
Jazz Festival Show with guests Jayne Fraser and Paddy Shanahan
D.I.E.-IMNOTYOURMATE Dolans
Student dance club featuring fresh off his @boilerroomtv debut at this year's @avafestival is DJ @imnotyourmate
Opera on the Hill Southill Hub, Donough O'Malley Park
An operatic aria and musical experience from the Limerick Opera Festival. An evening of music and song with Jean Wallace – Soprano, Gina Oberoi Engela -Mezzo Soprano and Irina Dernova – Pianist.
FRIDAY 22
Culture Night 2023 Various venues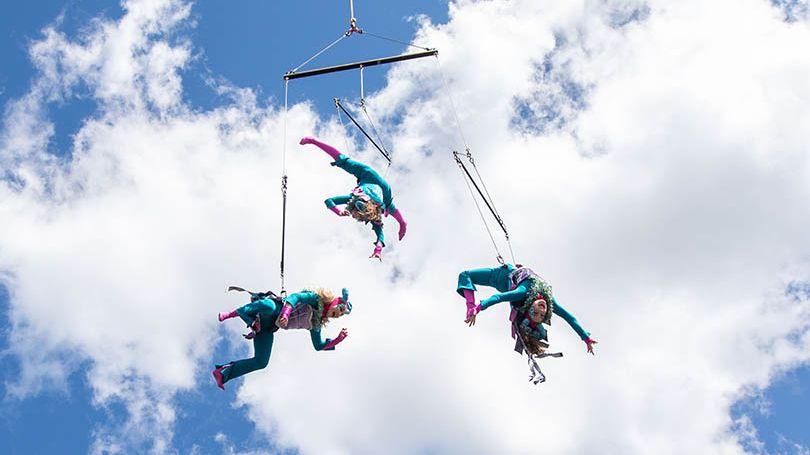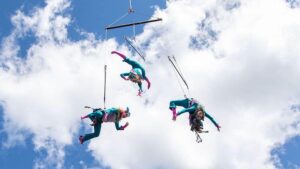 Fidget Feet Robert Byrne Park, Clancy Strand
Fidget Feet will perform an outdoor aerial performance for Culture Night at 5.30pm
Pigtown Festival Party The Milk Market
Family fun at the Milk Market in a Pigtown Party that will include mobile petting farm, a pig mask-making workshop, hot food vendors, craft stalls & live music.
Honor Heffernan / Carole Nelson Quartet Belltable
Two of our pre-eminent jazz artists have combined talents to create a magical evening of music for Limerick Jazz Festival.
The Paul O'Driscoll Trio Belltable
The trio will play in Belltable foyer from 10pm (Culture Night event)
Taste Of Trad University Concert Hall
A free lunchtime concert by students of the Irish World Academy of Music & Dance for Culture Night 2023
Chaplin On The Compton Organ University Concert Hall
A truly unique opportunity to enjoy the only surviving Compton Organ in Ireland as Irish organist, Rónán Murray performs a medley of light classics and popular tunes and a screening of the Charlie Chaplin film The Tramp with organ accompaniment.
Deathcrash Dolans
The critically lauded slowcore band from London glides from delicate and skeletal arrangements that emphasise reflective pauses and pondering silences, to moments of fierce and punchy dynamism
Top 8 Culture Night The Record Room
Hip Hop event in collaboration with Dance Limerick with rappers Strange Boy and NeuBri
Tim Garland Quintet (Jazz Festival) Dolans
Saxophonist and Grammy winning composer/arranger
John Gibbons Dolans
With official remixes under his belt for artists such as Anne-Marie, Bastille, Westlife, Picture This and Gavin James and over 150 million combined Spotify streams the DJ has  a slew of hit singles including '1 2 Step' with Marty Guilfoyle, '2020' with Irish hip-hop artist Uppbeat and the massive collab with Stephanie Rainey, 'Why Are We Waiting'. 
SATURDAY 23
Camilla George Quartet (Jazz Festival) Belltable
Camilla has established a sound that is a hypnotising blend of Afrofuturism, hip hop and jazz, reflecting her Nigerian identity, lineage and heritage.
Smash Hits Dolans
Beverly Beirne Quartet (Jazz Festival) Dolans
Beverley's material contains some of the finest songs and song-writers in the jazz repertoire with fresh new takes such as a Samba version of David Bowie's 'Let's Dance,' and a crowd pleasing bluesy version of The Clash's 'Should stay or Should I go.'
After Show Party Dolans Terrace
DJs playing rock / indie / disco til late after live shows
Taste of Treaty Tour Treaty City Brewery
Pigtown festival Pilsner launch & tasting 4pm-6pm
SUNDAY 23
The Lee Meehan Quintet (Jazz Festival) Dolans
Hailing from the vibrant city of Dublin, Lee Meehan is well known on the Irish music circuit as an exceptional blues and jazz guitarist and vocalist.
Ukulele Group Fundraiser Bradshaws, Castleconnell
Porter & Pudding Mother Macs
MONDAY 25
Bruna Louise Lime Tree Theatre
Bruna has a lot of stories to tell with lots of jokes, improvisations and interactions, she gets closer to the spectators in a very identifiable and strong show. (This event is in the Portuguese language).
Franco Morone Parnell Plaza
The Italian poet of the acoustic guitar, one of Europe's most influential fingerpicking guitarists.
Tuesday 26
REBOOT: Fionn Curran Dolans
Prolific Irish underground artist/DJ Fionn Curran with Reboot DJs