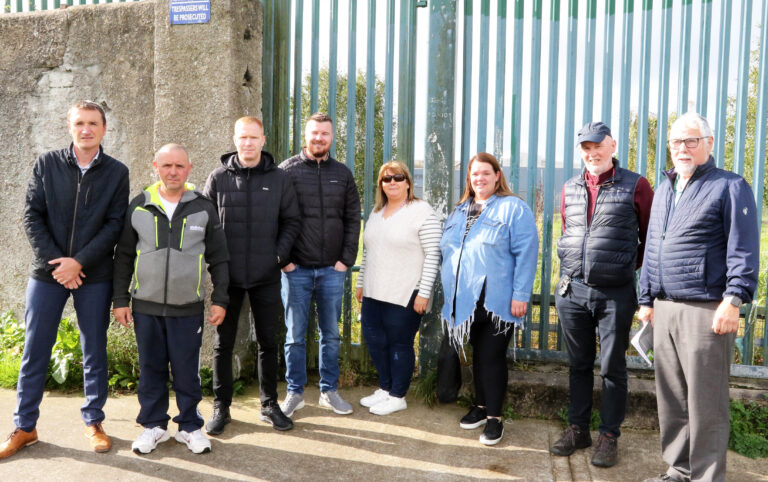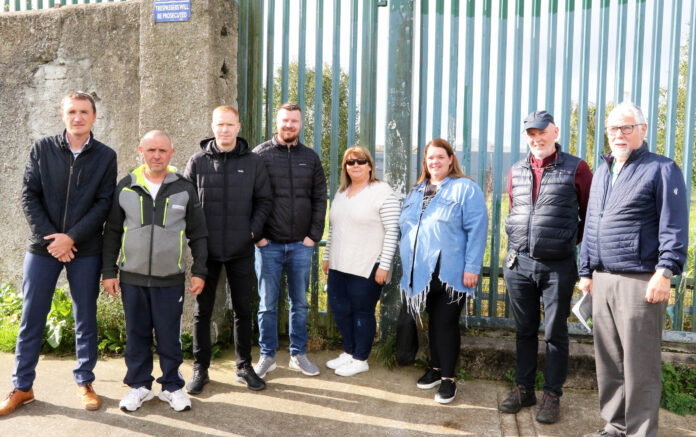 FOR years, pathways to education and employment in Moyross were strangled by poor local government planning, followed by a decade long violent turf war between rival drug gangs.
Gardaí eventually put the gang leaders behind bars, and the State launched a multi-million euro Regeneration plan to revitalise the area.
Peace and pride of place was restored, and Moyross is now a bustling community. New houses are springing up, the local school is full, millions has been invested in playing sports fields and playgrounds, a community hub is an anchor for education and training, and a mental health centre focuses on helping to heal the scars of the past.
Despite improvements, as well as further promises of a hospital, a train station, and more, there is still only one road in and out of Moyross, and it remains separated from neighbouring estates by high walls with razor wire.
Community leaders claim ongoing opposition from elected councillors and neighbouring estates to new plans for the road – linking Moyross and Old Cratloe Road via Woodview, Caherdavin – will maintain "segregation" in Moyross and kill its prospects for the future.
Locals say they attended a recent public meeting over the contentious route, where insults – including "breed them out" – were aimed at them.
Moyross parish priest Fr Pat Hogan sums up the mood locally: "It's a form of apartheid."
"Years ago, when I worked in prison, the use of razor wire was forbidden, but as you will see it's all around here," Fr Hogan added
"We want our politicians to stand up now and show they are committed to Moyross, otherwise we may be back here in another 20 years, having to restart Regeneration, and no one wants to return to the bad old days."
The route, which is currently being called 'University Avenue', would also open up direct links between Moyross and the Technological University of the Shannon (TUS). However, Tiernan O'Neill, principal of Corpus Christi Primary School in Moyross, claimed local councillors have ignored the concerns of residents.
"There has been a very systematic coordinated canvass campaign in the Woodview and Caherdavin areas with regards to this road, but there has been no engagement with the 2,000 constituents that live here in Moyross," Mr O'Neill claimed.
"It is incumbent upon those councillors to come and engage with the community – on this side of the wall – so that we can come to a satisfactory and reasonable solution for everybody," he added.
Philip Power, chairman of Moyross United, argued that recent alleged insults flung at "decent hardworking" Moyross people serves to retraumatise residents, who have faced discrimination and prejudice for decades.
"I remember when we had to change our addresses (on job application forms) because we couldn't get a job. From the way those people were making those insults you have to ask, do our children have to go back and experience what we experienced 30/40 years ago?," Mr Power asked.
"We are very proud to mention that we are from Moyross, and our kids should be too, and we shouldn't have to hide that."
"There's no way we are going back to those days of using addresses from somewhere else. We are very proud to be from Moyross and we always will be," Mr Power said.
Fine Gael Councillor Olivia O'Sullivan said she is opposed to the location of the road but not to opening up transport links with Moyross, which she said would be served by the Coonagh Knockalisheen distributor road that was hit with a major setback in March 2022 when the main contractor, Roadbridge, went into receivership.
Cllr O'Sullivan, who lives in the Caherdavin area, said she and many others are strongly opposed to the location of the road at Woodview, claiming it would create traffic chaos.
"There is already a huge amount of traffic where the Old Cratloe Road joins the Moylish Roundabout," she argued.
The Fine Gael councillor said that Woodview residents too only have "one way in and out" and that "we already deal with a situation there, when the (TUS) college is back, with huge traffic," she added.
Cllr O'Sullivan said Woodview residents were not consulted during the design phase of the road.
"People are wrong to presume that if you are defending one community you are attacking another, that's not what this is about," said Cllr O'Sullivan.