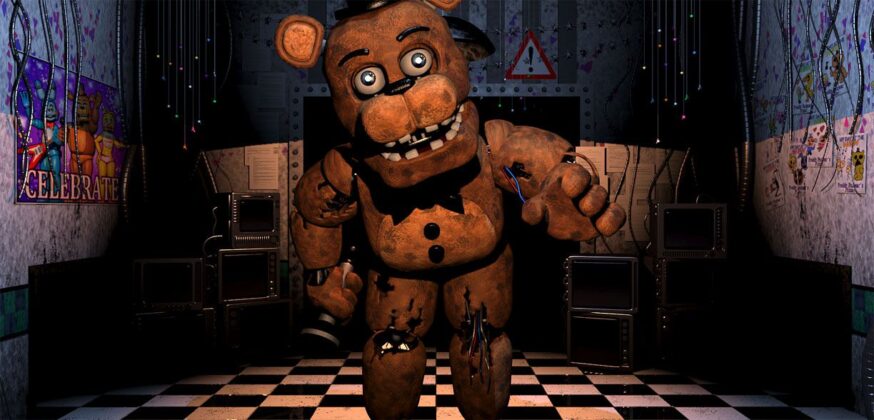 BASED on the popular horror video game series, Five Nights at Freddy's is a supernatural and dark affair that probably has the kiddies very excited about the prospect of an outing to the cinema.
My eldest, now a strapping teenager, had been been talking about the possibility of the young gamers' favourite coming to the big screen since he was knee high to a grasshopper. Now that it was finally here though, he wasn't overly phased one way or another, but his pre-teen younger sibling was well excited.
Seeing as my youngest is a horror mad nut like his pops, I had no fears that he might be out of his depth. In fairness, he was in his element, and raving about it later, but be warned, Five Nights at Freddy's is definitely not suitable for younger audiences.
In fact, I saw one mother and a gaggle of kids leave the cinema 20 minutes into the film after realising this was not The Care Bears Movie.
The terrifying horror game phenomenon is brought to the big screen by Blumhouse — the producer of M3GAN, The Black Phone and The Invisible Man— as a blood-curdling spooktacular which comes off like a gloomy blend of Stephen King's It and Willy's Wonderland.
The film follows Mike (Josh Hutcherson), a troubled young man caring for his 10-year-old sister Abby (Piper Rubio), and haunted by the unsolved disappearance of his younger brother more than a decade before.
Recently fired and desperate for work so that he can keep custody of Abby, Mike agrees to take a position as a night security guard at an abandoned theme restaurant: Freddy Fazbear's Pizzeria. But Mike soon discovers that nothing at Freddy's is what it seems. With the aid of Vanessa, a local police officer (Elizabeth Lail), Mike's nights at Freddy's will lead him into unexplainable encounters with the supernatural and drag him into the black heart of an unspeakable nightmare.
Directed by Emma Tammi, Five Nights at Freddy's doesn't break any moulds but it is absorbing enough to whet our appetites for a sequel.
(3/5)