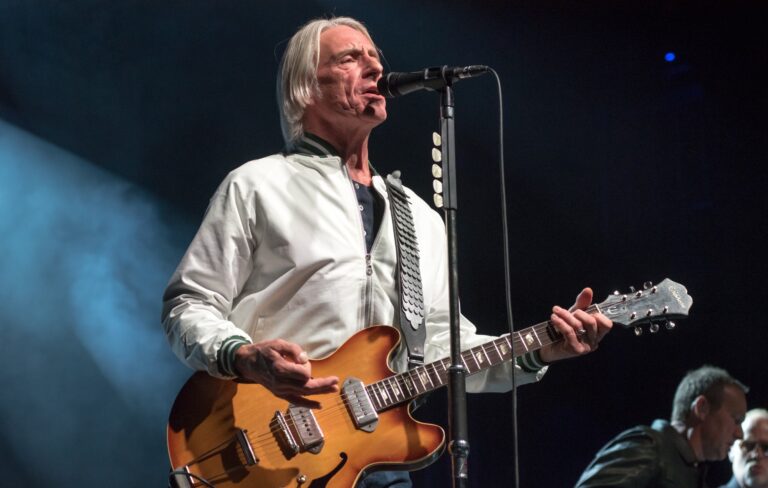 THE Jam and Style Council veteran, Paul Weller, will perform at King John's Castle on Wednesday July 3, 2024 to promote his as-yet-untitled new album due for an early 2024 release.
His current tour setlist includes many tracks from his recent original albums, 'On Sunset' from 2020 and Fat Pop (Volume 1) from 2021 which Weller described as a collection of songs that could work as standalone singles. Other hits from his sixteen solo albums, Wild Wood, Stanley Road and Peacock Suit also appear regularly.
The Modfather has included some Style Council singles, (My Ever Changing Moods, Shout To The Top) and a couple of classics from The Jam (Start!, Town Called Malice). 
In 2021 Weller also released An Orchestrated Songbook alongside the BBC Symphony Orchestra in collaboration with composer Jules Buckley. 
His 2022 compilation,'Will Of The People' follows up on Paul's Fly On The Wall compilation from 2003 and takes the listener through a similar mix of rarities, this time spanning the period 2002 to 2021.
Sky Arts is screening a new documentary on Paul Weller called 'Record On: Paul Weller – Wild Wood' which delves into Weller's transition from the band The Style Council through to the release of the critically acclaimed second solo album Wild Wood in 1993.
Record On: Paul Weller – Wild Wood features contributions from Paul, Yolanda Charles, Mick Talbot, Steve White, Max Beesley, Steve Cradock, Jack Peake, Andy MacDonald, Lawrence Watson, and Brendan Lynch.
Speaking at the announcement Mick Dolan said: "Paul Weller is an incredible artist as our first announcement for the live at the castle shows in 2024" "Weller is a true icon with a career spanning decades" "Certainly one not to be missed,"