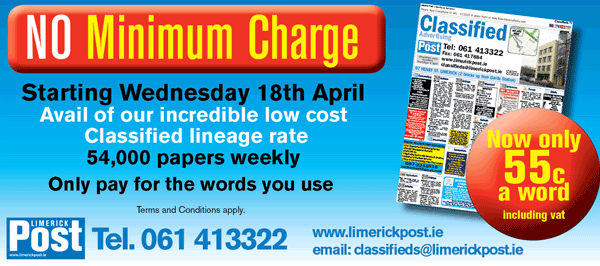 Welcome to the Limerick Post Classifieds Advert System.
You need to be Registered with us to place a Classified Advert, so either register by clicking here or login above.
Adverts placed will need to be approved by our editing team before they appear live on the website or in the paper.
Its free to advertise online. To advertise in the paper, classifieds now cost €0.55c per word (incl.Vat)