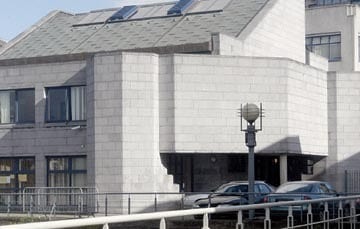 A 58-year-old former administrator of the Brothers of Charity, Bawnmore, has had his case adjourned until March 4 next in relation to 65 counts of theft and larceny.  John Fitzgerald of Main Street, Buttevant, is accused of the thefts of over €204,000, over a 17 year period, from 15 residents, where he was in charge of collecting their social welfare cheques and lodging to the appropriate accounts.
At Limerick District Court, the state sought a four week adjournment in relation to the preparation of the book of evidence, which is expected to be served at the next sitting of the case.
The state is seeking that the accused be sent forward for trial at Limerick Circuit Court after he was formally charged with 65 counts of theft and larceny relating to misappropriation of funds, while carrying out his duties at work.
He is accused of failing to lodge the funds and thus retaining the money for his own use.
Garda Paul Madden had earlier noted the formal arrest and charges set out against the accused and the prosecuting inspector indicated that the DPP would be seeking a trail on indictment at Limerick Circuit Court once the book of evidence was ready for service.
The case was adjourned until March 4 next, and Fitzgerald was remanded on continuing bail.