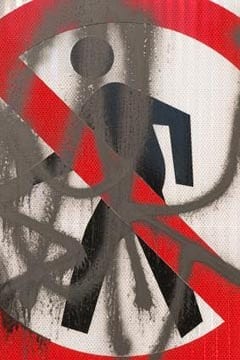 A NUMBER of traffic signs in the city have recently been defaced with graffiti and gardaí have reminded those responsible that this is an offence that carries a penalty of up to a year imprisonment.
The signs, particularly on the Condell Road and Ennis Road, have been covered by graffiti, according to a garda spokesperson. "It is highly irresponsible to cover traffic signs with graffiti which could lead to traffic disruption or even a collision", said Sgt Brian Broderick of Henry Street.
"I would appeal to the person or persons who are defacing traffic signs to cease this practice immediately.
"All instances of this type of reckless damage will be fully investigated and prosecutions will be taken against any person found carrying out this crime".