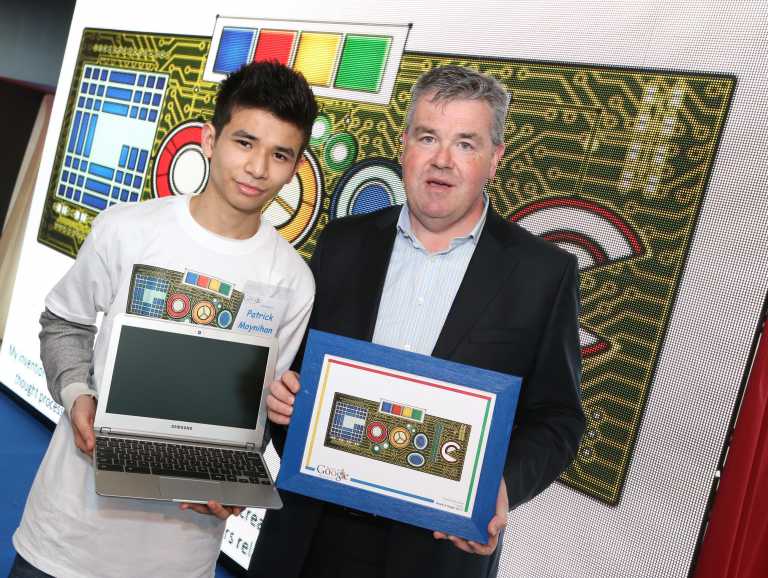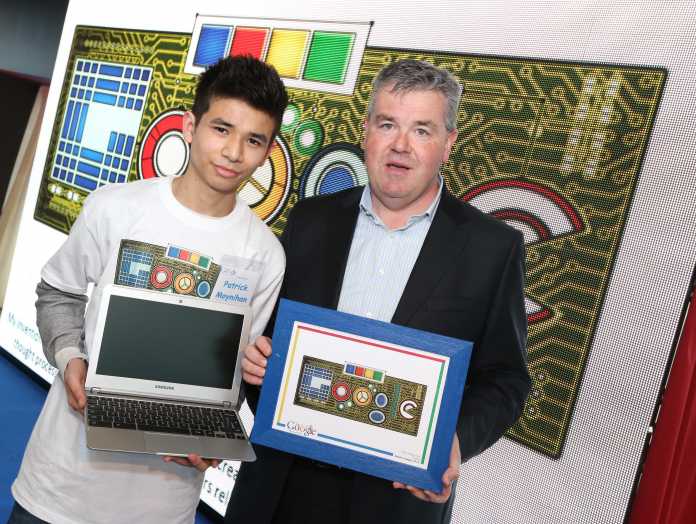 ST CLEMENT'S College student Patrick Moynihan has won the fourth, fifth, sixth year and Youthreach category of Google's fifth annual Doodle 4 Google competition.
The theme of this year's competition was 'My invention'; Patrick's doodle was called 'The complexity of simplicity' and it won the most public votes of any entry in his age category.
He said: "My invention is the lit up boxes with Google's colour scheme, created by the circuit. This represents all the thought processes gone into making these simple colours relatable and recognisable with Google."
Google doodler Kevin Laughlin, who is part of the official doodle team based in Google Headquarters in Mountain View California, presented Patrick with his award at a special ceremony in Dublin.
The overall winner was Annie Coyle, a 15-year-old student from Letterkenny.
Annie's doodle will be seen by millions of people when it appears on the Google Ireland homepage.
Patrick and his fellow group winners and their teachers will receive a personal laptop computer each.
All of the Doodle 4 Google finalists were invited to Google for a special event and prize-giving ceremony to celebrate their achievements.