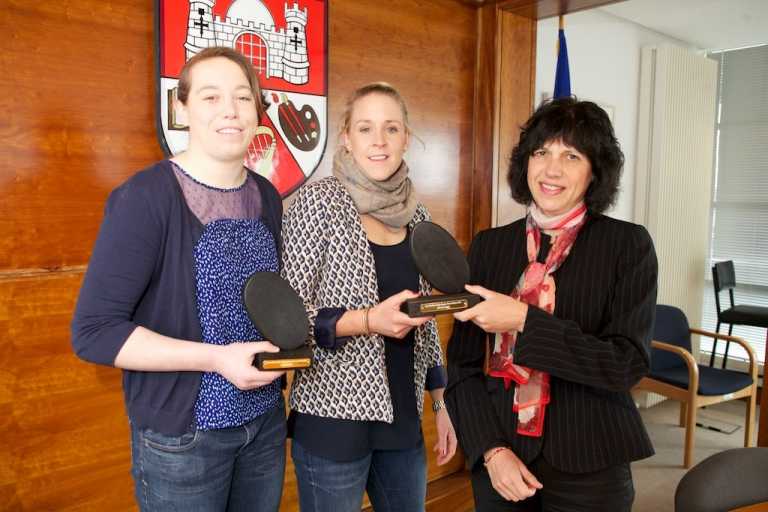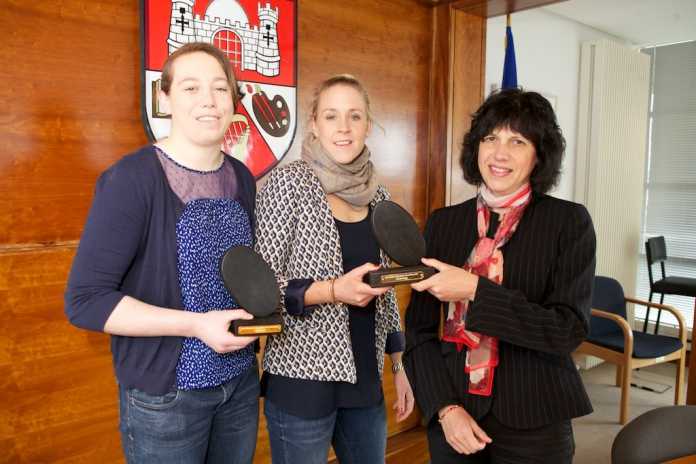 LIT honours Grand Slam's leading ladies
LIMERICK Institute of Technology President Dr Maria Hinfelaar this week presented two former LIT students and Irish women's rugby players with commemorative plaques to mark their achievement in capturing this year's six nations championship.
Joy Neville and Niamh Kavanagh, who were members of the first ever Irish women's Grand Slam team, played a crucial role in securing the historic Women's RBS title.
Joy, who is from Limerick's North Circular Road, graduated with a BA in Applied Social Care from LIT last year. She was recently appointed as the rugby development officer at LIT taking charge of the rugby club within the college.
Joy has become a local celebrity since the win but is handling the success well.
She said: "I have been involved with the Irish women's side since 2002. I am still in shock, after so many years of hard work and massive commitment levels involved throughout the years, it is amazing to be in a position to state that we are the 2013 Grand Slam winners."
Her teammate Niamh Kavanagh hails from Walsh Island, Tullamore but has strong Limerick connections having moved to the city to study at LIT in 2007.
Niamh graduated from LIT in 2012 with a BBS in Law and Taxation and was subsequently elected as the LIT Students Union president.
In addition to her success on the rugby field, as SU president Niamh recently oversaw the successful amalgamation of the three students unions across LIT's Clare Street, Moylish and Tipperary campuses.
She recently returned from a trip to Hong Kong & China where she was competing in the IRB Sevens Series with the Irish Women`s 7s Team.
Niamh commented: "When I first started playing rugby it was to keep fit and meet new friends. Now it is still the same but with a few extra goals on the list. It has been the most amazing and unforgettable few weeks between winning the 2013 Grand Slam and travelling to Hong Kong and China with the Irish Women's 7s team."
via LIT honours Grand Slam's leading ladies (327 with pic and info box) | Limerick Post Newswrite.