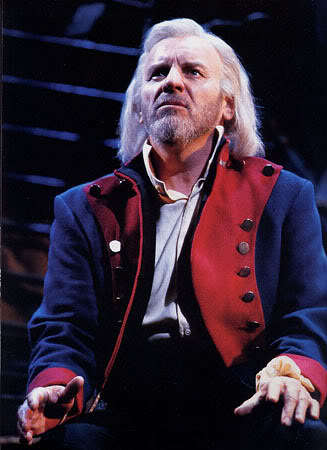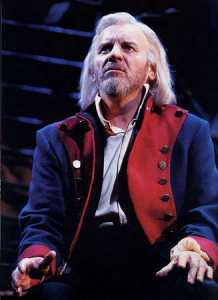 IF superstar behaviours were to follow success in four of the world's most commercially successful musicals, and in film, Colm Wilkinson wouldn't know himself. After groundbreaking roles in 'Jesus Christ, Superstar' (Judas), 'Evita' (Che), 'Phantom of the Opera' and 'Les Miserables' (Valjean on stage, Bishop of Digne in Tom Hooper's 2012 film), Mr Wilkinson is clear about one thing: "Having a career is important but it has to be 50:50 – that balance between work and family. I have a wonderful wife and a wonderful back up team.
"The kind of business I am in is pretty superficial and while I was very grateful to be at the SAGA 2013 awards and to be surrounded by people and compliments, the real core is down to family. Who you are, who your kids think you are…. I get to reflect on that now that life comes full circle".
He's in relaxed mode talking to Limerick Post from his home of 24 years in Toronto. His June tour will begin in Ireland, moves through the UK and on to Canada.
Colm's 'Bring Him Home' concert takes place in UCH on Thursday June 13 and Friday 14. "What I love is participation," he says. "I want people to send up requests, to sing along, to clap. I like to see people enjoy themselves, I want them to leave the concert happy".
And happy we will  be to share in what Rolling Stone Magazine readers voted "one of the five greatest voices ever".
Run that past him and he deflects the status, invoking his older brother Emmet as "having a far, far better voice than I did, and my sisters are astonishing singers". Everyone one of the 10 siblings and his parents were musical, active. "Singing was what we did as a hobby. I always said that I would sing for a living if all else failed." [He laughs] "And all else did fail".
Appreciative of what he has and did, he still comes across as a warm, story-telling Dub, albeit the man who took and made the mighty Valjean absolutely his. With Cameran Mackintosh, he played the French hero eight times a week for two decades; he originated Phantom of the Opera with the same producer;  has taken Broadway and international awards; same Dub who sang for US senators and presidents and cut €€€€€ successful albums.
It almost all began in Limerick, but no, CT Wilkinson has he then was had had a year in Noel Pearson's 'Superstar' with Luke Kelly, Tony Kenny and Jim McCann. "I was lucky. It wasn't that my voice was so great, it was that the people I worked with had such high standards. They were amazing singers. Rob Strong was around then too, a man who had an incredible voice – I alway wondered how he did not make to the States. Maybe they had enough blues singers over there".
After 'Jesus Christ, Super' with Noel Pearson, he was poached to London for four years that proved a challenging time, as Irish man and newcomer.There were protests outside the show due to its alleged sectarianism but he moved along, got along in the West End.
Back to Ireland and one the bands he played with, The Witnesses, had a weekly residency at The Greenhills Hotel, other gigs at The Two Mile Inn. He remembers it well:
"The Greenhills' crowd were very loyal to me, every Monday night, a solid crowd, some from Shannon Industrial Estate. That was my very first cabaret".
The future, his work ethic, his commitments and – it's fair to say this – his native brilliance, brought Mr Colm Wilkinson a long way away. More in a few weeks on his time with Les Mis, the stage role and the making of the film.
Book for 'Bring Him Home' concerts online at ww.uch.ie