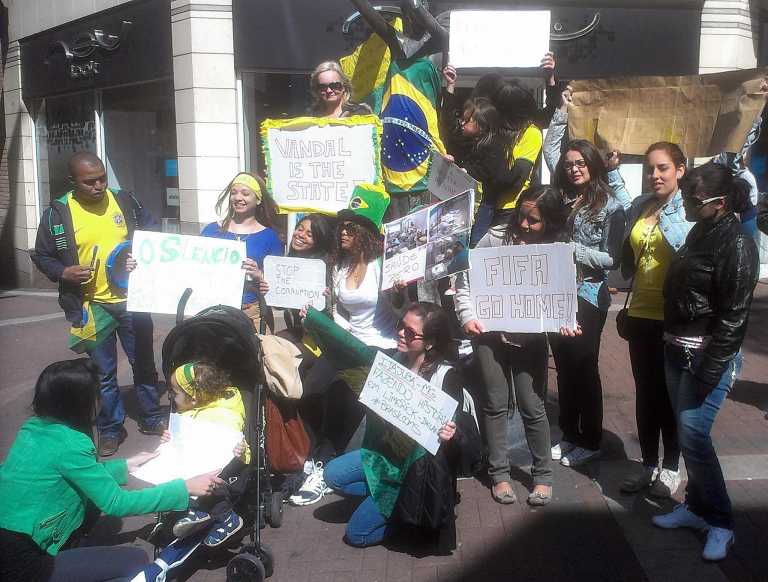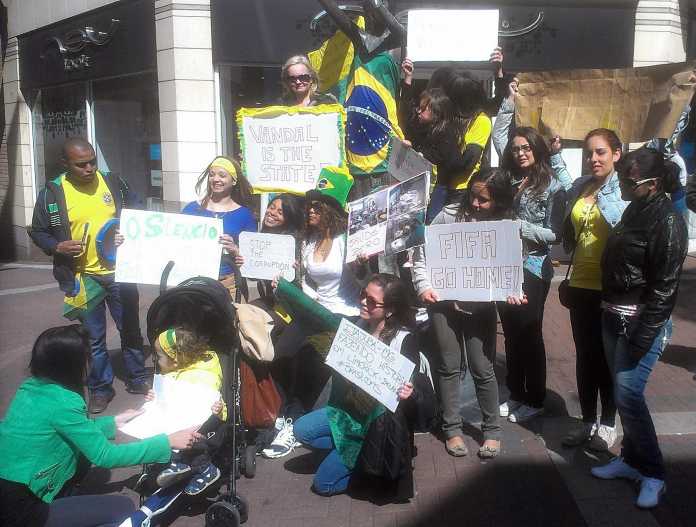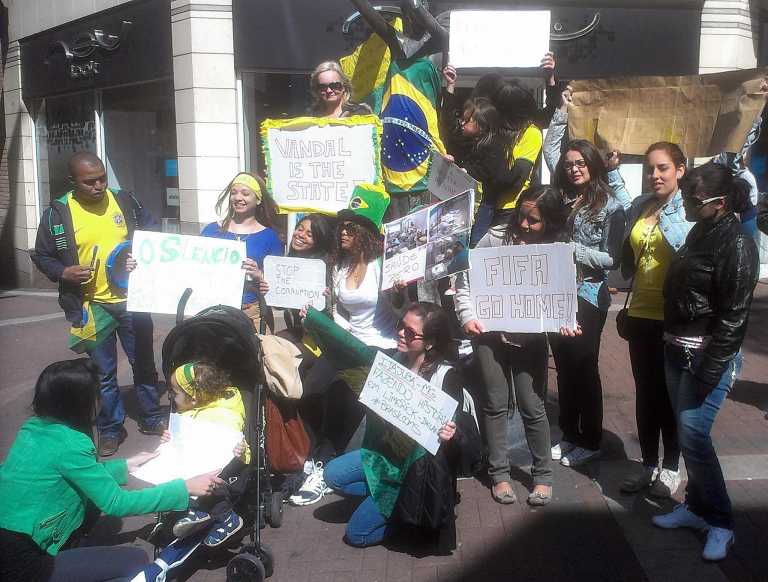 A GROUP of Brazilian natives staged a protest on Cruises Street last Sunday 23 to express their unhappiness with the government in their home country.
A series of street protests have taken place across Brazil, with President Dilma Rousseff coming under increased pressure.
The country is currently staging the FIFA Confederations Cup and is due to host the World Cup next year, but there is anger that money has been spent on stadia rather than healthcare and public transport.
Regina Damaceno, a Brazilian woman living in Castletroy, was one of around 30 people who attended the protest. She explained: "I heard about this protest on the radio so I met with Brazilian people and we tried to contact the organiser. The main idea was to take part and show that this small community of Brazilian people here is aware of the problems at home.
"I am really proud of my country but I am afraid of what is going on in Brazil. The government has to react quickly to recover the people's trust because there is no confidence in the government.
"The public transport is in terrible condition and we don't have good hospitals. There are not enough buses or subways. The situation is terrible. People are going to hospitals and dying in queues waiting for treatment because we don't have enough doctors.
"The government has made a statement with proposals to change the situation, but people are not confident that they will. We can't see how [President Rousseff] can get back the people's confidence."
Ms Damaceno also pointed out that the World Cup venues, which were initially meant to be funded privately, have been built with 80% public expenditure.
She added that politicians in Brazil receive a salary that is almost 40 times bigger than the national average.
"The corruption is too big in Brazil. The minimum salary is R$678 (€237.69) and the politicians receive a salary of R$26,723.13 (€9,368.63) and that is without benefits.
"If they have the money to stage the World Cup now, why did the not have the money before? Why did they wait until the situation got worse? The World Cup could make people proud and Brazilian people are known as being happy and friendly but I cannot agree with this situation.
"I was in Brazil when we found out we had the World Cup and people were really happy but I didn't agree. The government is giving money to private companies who don't need to pay tax, so how are they investing? The government came on television and said that investment would come from private companies but 80% of the investment came from the government. People cannot trust the government."