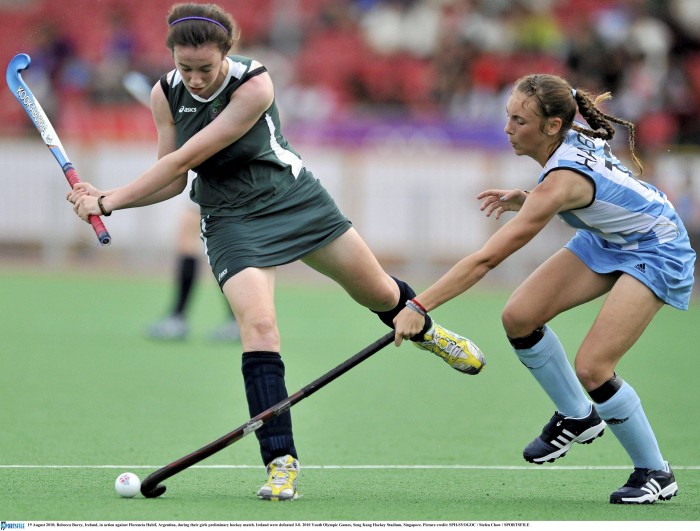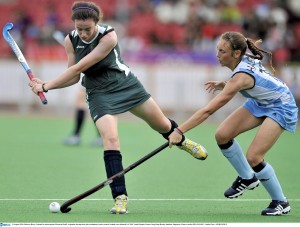 MICHAEL Phelps, LeBron James, Zlatan Ibrahimovic. This is the company in which Ballybricken native Rebecca Barry now finds herself.
Along with the world-renowned names mentioned above, she was nominated for a prestigous ESPY award in the Best Play category.
Rebecca's goal for the University of Richmond's hockey team against Temple was reminiscent of something you would see in a hurling match and, as she explains, it wowed the American audience.
"I was delighted with the goal. There was a lot of hurling involved in it and the Americans were really taken aback by it. The Irish people weren't as flabbergasted because we has seen it before in hurling, but it was definitely new to the locals."
The ESPYs are regarded with great prestige, with some of the world's highest profile sports stars nominated, although Rebecca admits that at first she was unaware of the scale of her achievement.
"My first reaction to finding out I'd been nominated was to find out what the ESPYs were because I was unfamiliar with them.
"I only really found out how big it was when the link went all over the Internet and I was getting texts, calls and emails about it. Then I saw who was up against – professional athletes and Olympic champions.
"It's brilliant because hockey doesn't get much publicity in Ireland and I'm very grateful for the publicity."
Rebecca's performances at underage level for the Irish women's hockey team proved to be the gateway to a scholarship with the University of Richmond in Virginia, USA.
She has taken her opportunity with both hands and, after two years in university, she has never looked back.
"When I was playing with the Irish under 16 team in Dublin about four years ago, a guy called Ryan Elliott from Bangor in County Down talked to me and emailed me about the US.
"He was trying to get someone over there at the last gasp so I replied and we emailed each other back and forth.
"He visited Limerick and spoke to my family. I couldn't turn it down and I haven't looked back. The Americans have been so welcoming and it's been a fantastic experience."
Unfortunately Rebecca did not make it through to the next round of voting in the ESPYs, despite her goal receiving 35% of the public vote. Nonetheless, just to be classified in the same bracket as Phelps and Ibrahimovic is quite an achievement for the girl from Ballybricken.