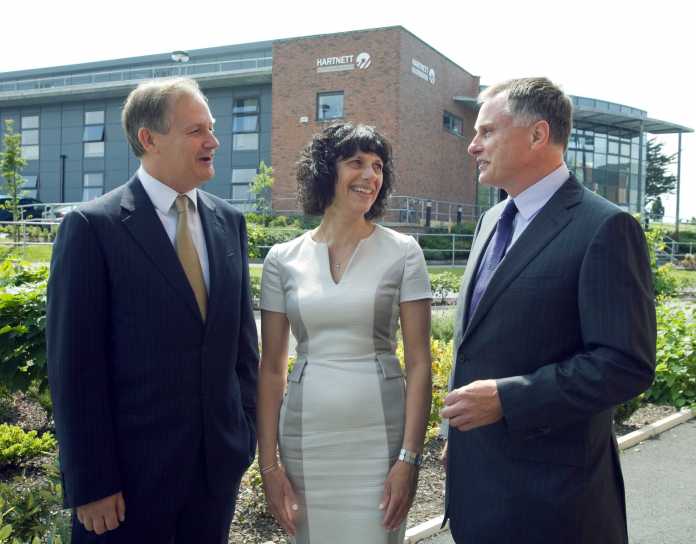 A MAJOR summit of global technology leaders, high-level executives, entrepreneurs and investors will convene in Limerick for the two-day ITLG conference in January as part of the Limerick City of Culture 2014 programme.
The summit was announced this week by ITLG (Irish Technology Leadership Group) founder and president John Hartnett at LIT, which secured the event for the city alongside UL, Limerick Chamber, Limerick Local Authorities and Shannon Airport.
The January event will mark the second time the ITLG will bring the summit to Limerick since 2010.
Mr Hartnett commented: "This summit will be a unique, once-off opportunity next year for technology companies to tap into the ITLG's powerful and influential diaspora business network.
"We are looking forward to seeing Ireland's most innovative and disruptive technologies at the 'fast pitch' sessions. Entrepreneurs interested in pitching for investment from the global business leaders and investors should embrace the opportunity of the ITLG Summit and get in touch with us immediately."
He added that ITLG's goal was to "identify the most promising entrepreneurial opportunities and investments in the global technology industry".
Participants will have the opportunity to meet and network with innovative companies, technologists, influential investors and purchasing decision-makers in the technology industry.
The event will include 'fast pitch' sessions for entrepreneurs, business start-ups and innovative businesses to pitch for investment at the fourth annual ITLG University Challenge award and Technology Leaders Summit as well as a gala networking dinner.
Submissions are now being invited from organisations all over the country for the fast-pitch session on January 27 2014.
A Global Technology Leaders Summit, University Challenge Award, and a gala networking dinner will take place the following day.
For more information go to www.itlg.org.