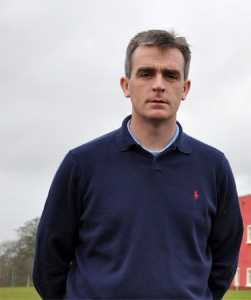 AS technology has developed, so has performance analysis in sport. Tyrone's Gaelic footballers are equipped with GPS navigation systems and a golf course in Ballyneety has also embraced hi-tech methods.
The McSweeney Golf Academy, run by Donal McSweeney, a professional golfer for the past 18 years, reopened in April and it provides learners with technological aids such as radar ball tracking and swing analysis.
Donal says that no expense has been spared in ensuring that the academy is of top quality. He explains: "The driving range has been open to the public since April and we bought in four-layer mats and two-piece balls which allow for full flight.
"We have spent big money to have the best equipment and our academy offers tracking devices and hi-tech golf studios. We monitor people's golf swings and then e-mail the findings for them to see, so it's quite classy."
The academy is just one part of the impressive complex at Ballyneety which has undergone major refurbishment. The course's restaurant is set to open this Friday and the greens at the golf course will reopen in mid-September.
The Ballyneety course had been closed for more than two years but the club is now thriving, with roughly 500 members in its ranks and bookings being taken for 2014 membership.
The McSweeney Golf Academy offers tuition from two professional players, with Mark Ruddy operating alongside Donal, who outlined the rich background of the mentors at the academy.
"We have two qualified PGA professionals teaching at the academy. It takes four years to become a qualified PGA professional and I have played against the likes of Padraig Harrington, Darren Clarke and Paul McGinley. Mark, back when he was an amateur, played against Rory McIlroy.
"I have competed nationally on the Irish circuit for 10 to 15 years but I've never gone on the European tour. I've won one or two events and my best ever round was 63 at East Clare Golf Club."
Donal offers lessons for both individuals and groups, adding that it can only take a handful of tutorials to get to grips with golf.
"We give lessons in things such as grip, posture, swing and ball positions and we're hoping to have learners ready for next spring, but the practice and dedication of the learner is important."
With golf, like everything else in life, you get out of it just what you put into it. Donal's success is testament to that.