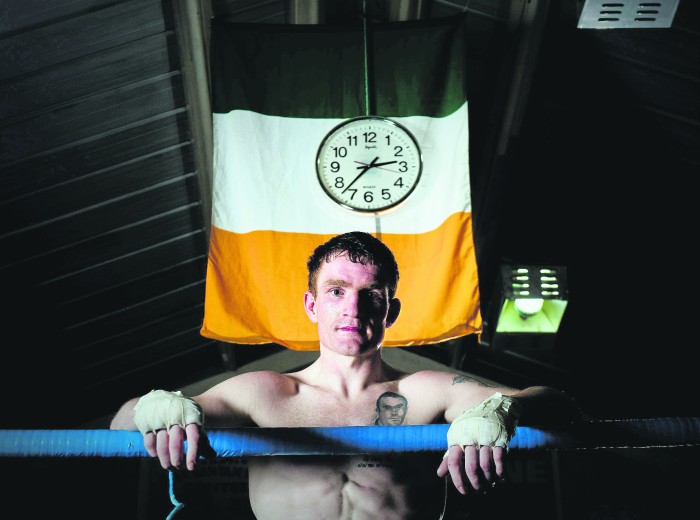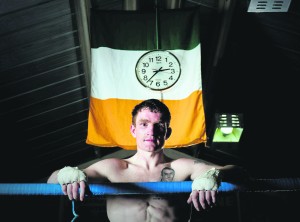 AFTER more than a year out of action, Willie 'Big Bang' Casey will make his long-awaited comeback to the boxing ring on Saturday October 19 when he fights Marc McCullough in Belfast.
This is the 31-year-old Limerick boxer's first bout since summer 2012 and he will be in action at the Odyssey Arena on the undercard of the Carl Frampton v Jeremy Parodi fight.
Casey managed to keep a positive mindset throughout his extended absence from the ring, but insists that he does not want to be kept waiting so long for another bout.
"It's been a long time coming. Luckily I've managed to keep a positive attitude and a very positive frame of mind for the time that I've had no fights. I was optimistic the whole time that I would get a fight but now what I don't want is to have just one fight and to be waiting another year for my next one."
Casey will make the step up to featherweight when he takes on McCullough, who will have the backing of a local audience behind him in Belfast and with whom the Limerick man has sparred previously.
'Big Bang' felt that it was an easy decision to accept the challenge, saying: "Taking this fight on was the only option for me. I'm at a stage where I don't have the luxury of a big promoter to arrange fights for me. When this opportunity came about I had to accept it or else I'd be left in the dark for another while."
Casey admitted that it had been difficult waiting so long to make his return to action, but he accentuated that there were positives such as being able to spend time with his wife and children. He has also been following the boxing fortunes of his son Miles and nephew John Casey, both of whom competed in national finals earlier this year with Our Lady of Lourdes St Saviour's Boxing Club.
He believes that the bout with McCullough could be the springboard to something bigger, adding that he is in excellent physical condition despite his prolonged absence from the ring.
"It has been difficult waiting for my next fight but I've gotten to spend time with my wife and kids. It's hard to leave that to go to training camps but they're very understanding and they know that I have to go.
"Training has been going well. I'll have been training for six weeks before the fight and my trainer knew from the first moment he saw me that I was in good condition. He could tell just by looking; I didn't even have to say it to him. We have more than 70 rounds of sparring done and that's been good to get the ring-rustiness out of us.
"I just hope it will pay off and I'll be fighting Marc in his home town so I'll have to pull out everything and do all in my power to win. If I can do it, it could open up more doors for me."