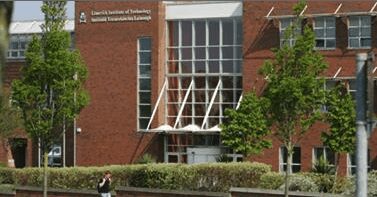 LIMERICK Institute of Technology signs memorandum of understanding with the Universidade Federal San Joao del Rei (UFSJ) in Brazil.
This development, which envisages a wide range of co-operation between the two institutions, was announced during Enterprise Ireland's education and technology mission to Brazil, led by Minister for Education and Skills, Ruairi Quinn TD. Minister Quinn welcomed the agreement describing it as a "significant development" in the relationship between the two third level colleges.
"Under the Brazilian Government's Science Without Borders scholarship programme, we are seeing a tremendous increase in the numbers of Brazilian students coming to study at Irish third level institutions. This agreement between LIT and UFSJ further cements this strong relationship between our two countries," said the Minister.
Brazilian students are participating in ten LIT programmes across the disciplines of Applied Science, Engineering and Information Technology. Already two students from UFSJ are among the 30 Brazilian students who began studying in LIT this September under the Science Without Borders programme. A further 30 Brazilian students will begin their studies at LIT in January.
LIT President, Dr Maria Hinfelaar commented, "We are delighted to be signing this memorandum of understanding with UFSJ. This document and the actions that will follow from it will be a key part in implementing our internationalisation strategy in LIT. UFSJ are an ideal partner in this endeavour."
With 13,000 students, UFSJ is based in the historic city of San Joao del Rei, also having other campuses in the dynamic, culturally-rich and economically-vibrant state of Minas Gerais. President of UFSJ, Valeria Kemp also welcomed the new partnership with LIT.
"At UFSJ we are building strong international partnerships which will further enhance the educational experience of our students and staff and contribute to the development of our city and region. We see Limerick and the Mid West region of Ireland as an excellent partner in this work," said Prof Kemp.
Both Presidents paid tribute to Vice President of Strategy and External Relations at LIT, Michael O'Connor, and Dean of International Affairs in UFSJ, Liliane Resende, who put together this agreement.