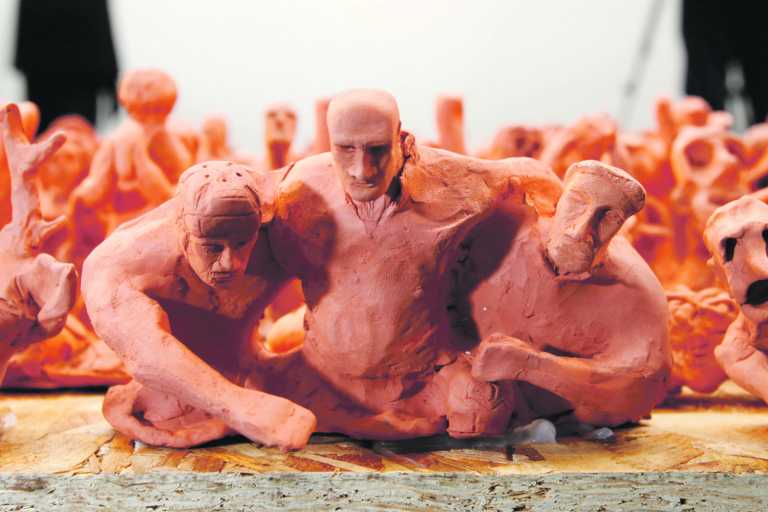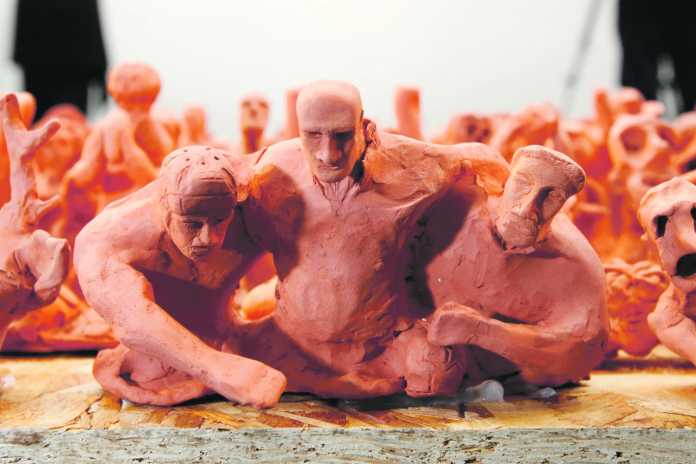 A COLLECTION of clay figures moulded as a memorial to Shane Geoghegan and a community's rejection of gang violence is to be removed from its city centre display on the fifth anniversary of the rugby player's murder.
Members of the rugby player's family have decided to remove the 'Pitch for Shane' community art installation and to mark the anniversary in private.
Last August, John Dundon of Hyde Avenue was sentenced to life imprisonment after he was found guilty of Shane's murder in November 2008.
He was shot dead in a case of mistaken identity as he walked home to his girlfriend. The intended target of the attack was John 'Pitchfork' McNamara, a man who lived four doors away in the Clonmore estate.
Dublin man Barry Doyle was convicted of carrying out the murder but Dundon was subsequently convicted for ordering and directing the murder at a meeting in early November 2008.
This Saturday 9 will mark five years since Shane was murdered and his family believe now is the time to end the 'Pitch for Shane' as the trial and inquest into his death is over.
Shane's aunt, Margaret Walsh, said the family will use this time to mourn him in private.
"The local, national and international response we received was enormous and I would like to thank all the individuals, groups and organisations who offered a vast amount of help over the last five years," said Ms Walsh.
The 'Pitch for Shane' consisted of more than 20,000 clay figurines made by people from all over Ireland along with ceramicists and visitors from around the world.
It was intended as a tribute, not only to Shane and for all innocent victims of violence, and to reflect Limerick's strong sporting and cultural ethos. A selection of the figurines was on display in the old ACC Bank on O'Connell Street and this will soon be removed.
Ms Walsh said the art installation helped her and others to cope with his loss.
"It gave us a focus and gave others an opening to speak about their own loss," she explained.
"We couldn't have done what we did without the sensitivity of the media and the support of the public. We are taking this time to thank the people of Limerick and everybody who gave us support in any guise. We are very grateful," she added.