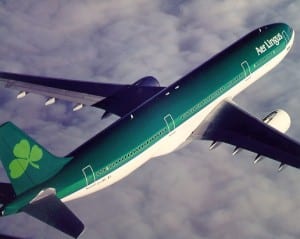 SIPTU is seeking legal advice on behalf of its members after a High Court in Dublin granted and injunction to the Dublin Airport Authority (DAA) which has resulted in the suspension of a planned four-hour work stoppage at Shannon, Dublin and Cork by the union members scheduled for Friday March 14. The injunction covers SIPTU members at Aer Lingus as well as at the three airports.
In a statement after the judgement, SIPTU Pensions Advisor, Dermot O'Loughlin said: "Staff at Aer Lingus and the DAA have been unsuccessfully seeking to have their employers deal with the significant deficit in the Irish Airlines Superannuation Scheme (IASS) for several years.
"We will be complying fully with the orders of the High Court. However, this does not resolve the pensions dispute. Accordingly, we will be consulting with our legal advisors with a view to developing a strategy to enable us to exercise our right to withdraw labour and take industrial action in the absence of a fair resolution of the pensions issue within a reasonable time."
In their statement, the management at Shannon Airport welcomed court's decision.
"The airport would hope that all parties involved in the dispute will now engage with the expert panel established last week to seek a resolution to the pension issue.
"In the meantime, the airport asks that passengers contact their airlines with regard to flight schedules for this coming Friday morning, with some scheduling alterations having been made by airlines in advance of today's decision," it said.