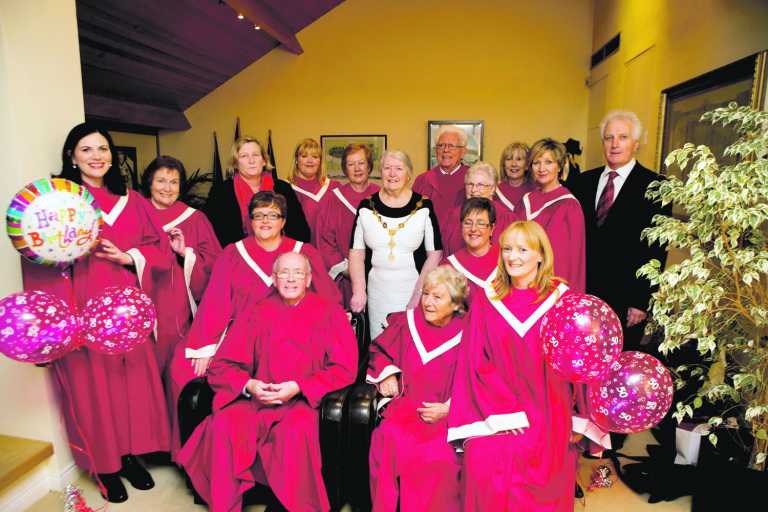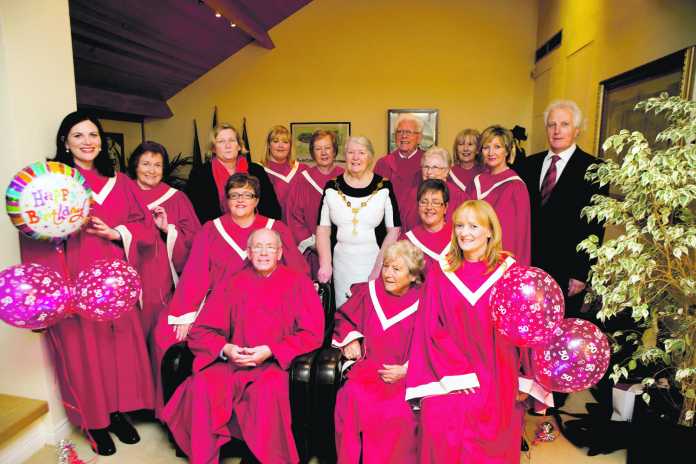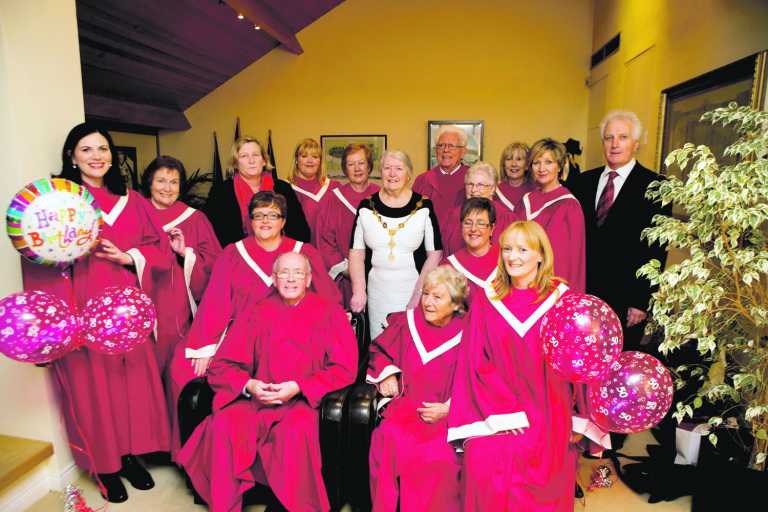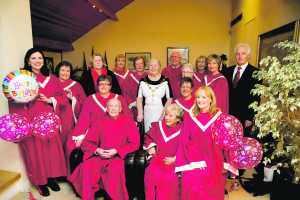 THE University Concert Hall will showcase the world premiere performance of 'spirestone', a choral work written about life in Limerick, on Good Friday, April 18.
The performance forms part of Limerick Choral Union's 50th anniversary concert and it is the result of a collaboration between alto singer Mary Coll and composer Fiona Linnane. 'spirestone' is a 12-15 minute, four-part piece which, as Mary explains, touches upon hundreds of years of Limerick history.
"It's a very abstract but warm-hearted trip through Limerick from the Vikings right up to the present day and there's a bit of rugby in there as well. It's a serious but warm-hearted piece which was written with affection and it indicates the pride I have in being from the city.
"It's quite a complicated piece to sing because of the unusual timings that Fiona has composed. It will be a challenge but we're looking forward to it."
'spirestone' will be sung by more than 100 members of Limerick Choral Union and will also feature piano accompaniment. It is dedicated to Fiona's grandaunt Terry Egleston and Mary's aunt Angela Byrne, both of whom were founder members of Limerick Choral Union.
Mary acknowledged that she was disappointed not to get funding for the project, but admitted that it can be difficult to obtain funding, and she now hopes that UCH will be full on Easter weekend.
"It is disappointing that a piece of this significance is without funding, particularly in the context of City of Culture, but they can't fund everything and it's part of the process. We have applied lots of times for funding to the Arts Council but we might only get it once.
"This is possibly one of the few things happening in Limerick on Good Friday, and it's not often you get a world premiere here, so it would be great to have a full house."
Refer to www.uch.ie or the UCH box office for further information.