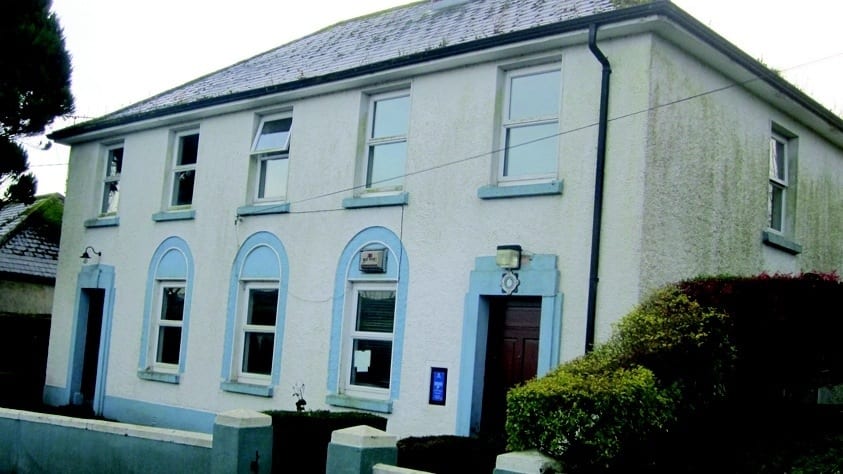 by Andrew Carey
ABANDONED Garda stations should be given back to the communities they served and not be sold off for "paltry sums", according to a county Limerick barrister and local election candidate.
Independent candidate for Limerick west, Emmett O'Brien said Garda Stations were like post offices and the Government should stop its assault on rural Ireland and offer them to community organisations for local activities until such time as they are re-opened for their intended use.
The former Fianna Fáil national executive member said on his canvass in the Askeaton, Kilcornan and Adare areas he was alarmed at the amount of people asking why Askeaton Garda station was now only open for an hour a day.
"It was totally wrong that Askeaton Garda station, serving such a large area, was reduced from a Garda district headquarters to a Garda station with no appointed sergeant. We led a successful campaign to keep Pallaskenry Garda station open and this was achieved by a strong community campaign".
He added that the people in the Askeaton area needed a strong Garda presence as there had been a spate of burglaries in the area in recent weeks and the elderly are living in fear.
"The decline of rural Ireland is worrying. In Limerick alone, 11 banks, 116 pubs and 6 Garda stations have closed since 2008. We need active voices in our communities to stop this decline.
"I have seen the loss of vibrancy in our communities. The feeling on the ground continues to be disappointment with the main political parties and the people are looking for an alternative", he declared.