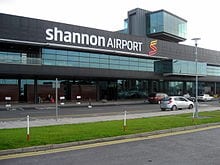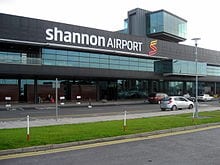 SHANNON is just one small step from a new future that will see the airport and the region become a centre of excellence and a driver for jobs in the aviation and tourism sector.
That was the optimistic reaction this week to the passage of Government legislation that is expected to spark major growth in jobs and investment at the airport and the free zone.
The Bill to set up the new Shannon Group PLC commercial company now has to go before the Oireachtas and the Government is hoping it will be formally enacted before the summer recess.
Transport Minister Leo  Varadkar said that it marked a further milestone in the restructuring of the State's assets at Shannon.
"Aviation is hugely important to the mid west, and the Shannon Group will aim to further develop aviation-related activities and services in and around the airport as set out in the Shannon Aviation Business Development Task Force report."
Employment Minister Richard Bruton was equally optimistic and said that the benefits had already started to flow to the mid-west.
"I am convinced that with proper implementation of our plan, new routes and new jobs will be at the centre of a new future for the Shannon region". he added.
Shannon Airport Chairman Rose Hynes said the airport was in growth mode after stemming five years of successive passenger decline in its first year as an independent entity.
Ennis, Galway, Limerick and Shannon Chambers of Commerce, which represent 1,355 members with a combined employment level of 45,700, also welcomed the Cabinet's approval of the Bill.
"We see the passing of this legislation as vital in the drive to fully develop the potential of the Airport, Shannon Free Zone and associated Shannon Development properties," a statement issued on behalf of the chambers said.
Minister for Housing and Labour TD for Limerick City, Jan O'Sullivan, said it was an important development in the growth of Shannon Airport and the entire mid-west region.