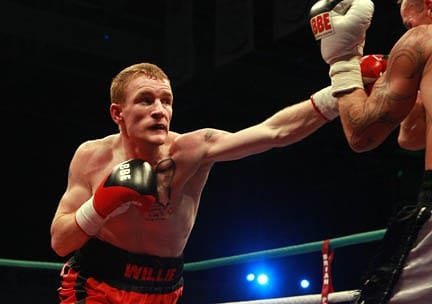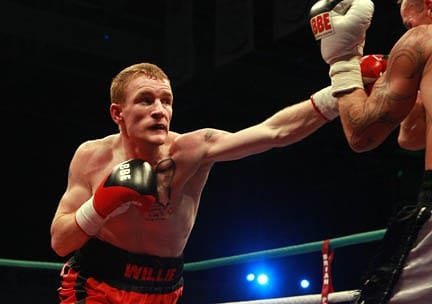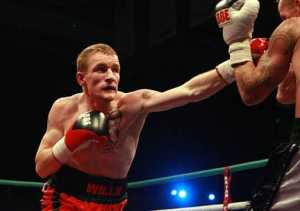 THE wheel has come full circle for European boxing champion Willie 'Big Bang' Casey, who is back as a coach at the same place where it all began for him as a talented child prodigy.
He is coaching young boxers at the Southside Boxing Academy in Roxboro and, under the tuition of Casey and other coaches, the club is thriving after just 18 months in existence.
The 32-year-old, whose son is a member of the Southside club, is glad to have the opportunity to give something back to a sport that has brought him many rewards.
Casey said: "I'm delighted to be back there. I'm back to where it all began for me. It was a place where I began my whole boxing career as a young lad.
"Now that I've come back at a later age after the way my career went and now that I have the experience, I'm giving it back to the lads. We're encouraging these lads and things are going so well for them.
"It's a huge year for us. We have six Munster champions and it's onwards and upwards hopefully."
As 'Big Bang' pointed out, the Southside Boxing Academy has enjoyed considerable success in its short lifespan, with six male and three female provincial champions, and several club members advanced to the latter stages of the Boys National Boxing Championships in Dublin last week.
Club president Gerry Barry reflected with pride on how much the club has achieved since it was set up in autumn 2012, as well as touching on how his former protégés are now passing on their experience to the children at Southside.
He said: "We had several Munster champions this year and we've only been in operation for about a year and a half. We also have a double Irish champion in Sean Benson.
"It's a tremendous achievement for us. All of these champions started as novices and some of them were only boxing for about six months, which is a great achievement for the coaches.
"Years ago, I had young Willie Casey with me. I had Michael Daly, James Clancy and Martin Casey. I had all of these as young lads training at the boxing club in Southill.
"They're now above here as coaches which is a nice success story and they're putting something back into it."
Southside Boxing Academy's Munster champions
Martin Molloy
Barney Casey
Timmy Lee Casey
Myles Casey
Sean McCormack
John Casey
Aoife Costelloe
Chloe Molloy
Savannah Casey