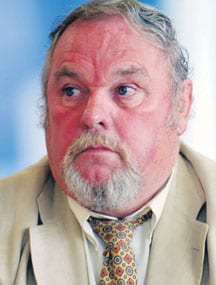 COUNCILLORS have called for a one-stop shop for all Limerick City of Culture activities.
Speaking at Limerick City Council's last ever monthly meeting, independent councillor John Gilligan said that City of Culture's offices at 2, Pery Square were "hidden away".
"Would ye not consider opening a one-stop shop in the city centre so people can buy tickets and find out what's on?" Cllr Gilligan asked senior executive members.
Cllr Gerry McLoughlin (Ind) agreed with Cllr Gilligan that higher visibility was needed in Limerick for City of Culture.
"I don't have much culture, that's just the way I was brought up. I do though appreciate the value it has and I feel City of Culture is hidden away.
"I'm more interested in a ball game than a culture game but I went to see the Vagina Dialogues last week and it was really funny and historic. We need to get hold of ourselves and have more plays about abuse and drunkenness that leave a lasting impression," he said.
Cllr McLoughlin also suggested that more needs to be made of the River Shannon as part of the City of Culture.
"Dublin and Cork have two miserable rivers and we have the most magnificent river in the whole world," he said.