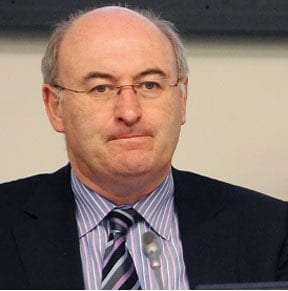 HUNDREDS of people from across west Limerick turned out to a public meeting this week to show their support for the threatened West Limerick Resources local development company.
The company is one of hundreds of agencies that Environment Minister, Phil Hogan, wants to bring under the control of the local authorities.
The MInister says he wants a root-and-branch review of the non-for-profit organisations after learning that more than €11 million in funding given to the organisations is being spent on salaries and administration.
Figures released by the Department this week showed that the three people heading up Limerick's local development companies  – Ballyhoura Development Ltd, PAUL Partnership and West Limerick Resources Ltd – are earning in excess of €250,000 between them in salaries alone.
The Development companies are funded by the taxpayer and tasked with helping businesses and community groups.
But local people and elected representatives have come out in support of the organisations.
Cllr Michael Collins has called a special meeting of the local authority for this Friday to demand that the Minister retain the companies as they are.
Speaking after the earlier meeting Tom Madigan, Chairperson of West Limerick Resources said, "We are sincerely grateful to the community for the huge show of support at our meeting. During this uncertain period it is encouraging to know that the company continues to enjoy the confidence and backing of the West Limerick community, who do not wish to see the role and effectiveness of the company undermined as a result of the proposed changes."
During the meeting, many people who spoke about the benefits which they had accrued both personally and in their community as a result of the supports offered by West Limerick Resources.
Many stressed that financial support was often just one small element in a much wider menu of supports which West Limerick Resources offers and which the community fears will be undermined or lost as a result of the proposed changes.
"Local development companies have over 20 years' experience of working on the ground in rural communities, amassing significant local knowledge and community trust," said Mr Madigan. "Our genuine desire now is to safeguard what has been achieved to date and to work with the Department to gain clarification on what role, if any, companies like ours will have going forward."
The next few months are critical as contracts for West Limerick Resources programmes are due to end on December 31.